How to Contact 311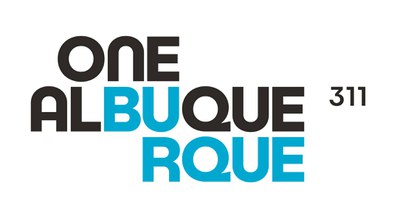 Dialing 311
Dial 311 or 505-768-2000
For emergencies, call 911. For non-emergency police calls, call 505-242-COPS (2677).
The 311 Community Contact Center service is a single telephone number for any non-emergency City of Albuquerque inquiries and services. 311 provides information and takes service requests. No more run-around, no more voicemail.
Hours
Monday to Saturday from 6 a.m. to 9 p.m.
Sunday from 9 a.m to 6 p.m. (Animal welfare calls and fixed bus times)
Holiday Hours 2023
Free
There is no charge for 311 service from landlines. Regular cellular service fees may apply.
What to Expect from Calling 311
Personal service — People actually answer the phone.
Timely service — 80 percent of calls are answered within six rings.
Accurate service — Call takers have access to City information.
Efficient service — 75 percent of all calls are handled without referral to another City office.
Accountable service — Calls are monitored and tracked to ensure services are delivered.
Call Examples
Call 311 for locations, hours, and offerings of City services.
Call 311 for information about City sponsored events.
Call 311 to report abandoned cars, potholes, graffiti, weeds, unsafe City drivers, and more.
---
Online 311
Submit a report or request a service right here on this website.
This is a quick and easy way to reach the City! Please include an exact location in all your reports and requests.
Online Services Examples
---
ABQ311 App
See a problem in Albuquerque? Use 311's service request app to report the issue.
With the application's GPS feature and ability to capture a picture, reporting issues to the City is not only convenient, but efficient.
App Examples
Report Abandoned Vehicle
Report Illegal Fireworks
Report Needles
Request a Large Item Pick Up
Report Weeds & Litter
---
Alexa for 311
You can now ask your Alexa-enabled devices questions and report issues to the City of Albuquerque.
Alexa Examples
Ask about the Zoo, Botanic Garden, Aquarium, Museums, Golf Courses, and Pools
Report Missed Trash or Recycling Pickup
Request a Large Item Pickup
Look up the status of an existing 311 Ticket
---
Tweet 311 @cabq
You can use Twitter to contact the 311 Community Contact Center to get answers to your questions and request services like pothole repair and graffiti removal. You send us your question or concern, and a City of Albuquerque 311 representative will answer your question by the next business day.
Get Answers
Albuquerque's 311 Twitter service can answer questions about:
Animal shelter locations and hours
Swimming pool information
Admission information for the Rio Grande Zoo, Albuquerque Aquarium, Botanic Garden, and Tingley Beach.
Request Service
You can report problems like damaged signs, potholes, or graffiti. To report a problem, provide as much information as possible including the address or nearest intersection of the problem.
Tweet Examples
@cabq 3-foot-wide pothole, eastbound lane of Main St west of Sunset Sky NE
@cabq Missed recycling pickup at 123 Camino de Serenidad SW
@cabq Graffiti on park bench on SE corner of Green Zebra Ave and Black Krim Lane NW
If possible, attach a photo of the problem so we know exactly how to support you.