Document Actions
Stay informed about the current projects and studies initiated by the City Council.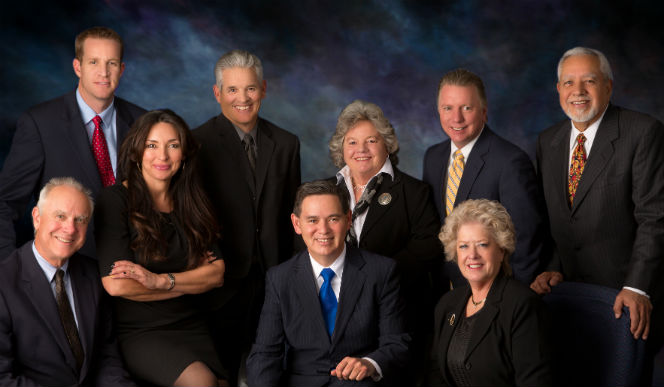 Legislative Authority for the Welfare of the People of Albuquerque
The City Council is the legislative authority of the city. It has the power to adopt all ordinances, resolutions, or other legislation conducive to the welfare of the people of the city. The Council is made up of nine members, elected on staggered terms, with four or five districted Councilors elected every two years.
View a list of current Councilors│Find out what district you're in│Contact all Councilors
What's New
Meetings, Agendas and Legislation
Council Information
Latest News
Information about the Police Oversight Task Force.
Information about Albuquerque Rail Yards Redevelopment.
This project will identify improvements for pedestrians and other users along this busy transit corridor.
Areas of Albuquerque that are thriving have an identity that everyone recognizes. The Nob Hill area and the Downtown area are good examples. Those identities do not just happen. They must be planned and nurtured.
Information about the Girard Boulevard Complete Streets Master Plan.
This project was initiated at the neighborhood's request for improvements at the park.
Councilor Rey Garduño and the City of Albuquerque Planning Department are undertaking the development of a Sector Development Plan for the area from San Mateo to Wyoming and Lomas to the southern City limits.
Latest Update on Proposed Roundabout at Rio Grande and Candelaria.
Paseo del Volcan is an essential long-range need for our region.
In 2008, a consultant was hired to develop a concept plan for West Central, including short-term and long-term design concepts for a "Complete Street" from 8th St. to Rancho Seco.
Construction began on October 15, 2013 and should take around 18 months to complete.