Acceptable Materials
Let's Recycle Right, ABQ! Below is information about what you can and cannot recycle.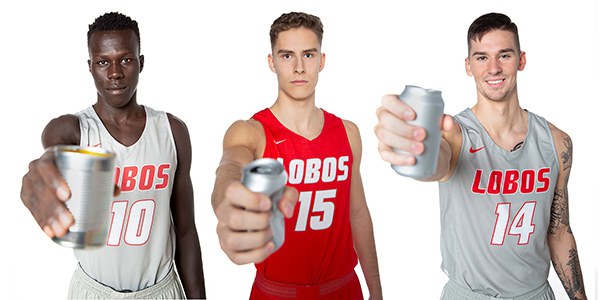 Recycling Glass
Please do not put glass in your blue recycle cart. Glass can be recycled in the designated yellow bin at one of our drop-off locations.
Do Recycle

Recicle

Paper

Newspapers/Magazines
Junk Mail
Office Paper
Corrugated Cardboard
Cereal/Cracker Boxes
Milk and Juice Boxes
Phone Books
Books
Brown Paper Bags
Paper Egg Cartons

Plastic

#1 - #7 Plastics Bottle/Tubs
Rigid Plastics (Toys, Hampers, Etc.)

Metal

Aluminum Cans
Tin Cans
Foil & Pie Pans
Pots & Pans
Small Appliances

Paper

Periódicos/Revistas
Propagandas
Papeles de Oficina
Cartón Corrugado
Cartón del Cereal/ de Galletas
Cartones de Leche o Jugo
Guías telefónicas
Libros
Bolsas de Papel de Papel Madera
Cartones de Huevos

Plastic

Botellas y Contendedores de Plástico No. #1-#7
Plástico Rigidos (Juguetes, Canastos, Etc.)

Metal

Botes de Aluminio
Latas
Papel y Platos de Aluminio
Ollas y Sartenes
Electrodomesticos Pequeños
Do Not Place In Cart

No Pongas En Su Carreta

Yard Waste/Wood
Pizza Boxes
Glass
Garbage
Food
Hazardous Waste
Sharp Metal
Wrapables/Hoses/Cords
Batteries/Light Bulbs
Motor Oil Bottles
Medical Waste/Needles
Styrofoam
TVs/Computer Monitors
All Plastic Bags
Small Electronics

Residuos de Jardin/Madera
Cajas de Pizza
Vidrio
Basura
Alimentos/Comida
Residuos Peligrosos
Metales Filosos
Envolturas/Mangueras/Cables
Baterías/Bombillas de luz
Botellas de aceite motor
Residuos médicos/Agujas
Espuma de poliestireno
Televisores/Monitores de computadora
Todo tipo de bolsas de plástico
Electrónicos Pequeños
For items not accepted in the City's recycling program, please check the New Mexico Recycling Coalition directory here.