Ethical Animal Treatment - HEART Ordinance Information
The HEART Ordinance, or the "Humane and Ethical Animal Rules and Treatment," is the City animal ordinance.
The Humane and Ethical Animal Rules and Treatment (HEART) Ordinance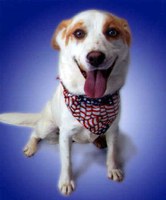 If you do not want to spay or neuter your companion animal, you must purchase an intact animal permit for $150.
Citations are being issued to people whose animals are not in compliance with the ordinance. The penalty is up to $500 and/or 90 days in jail as determined by a Metro Court judge.
Read the HEART Ordinance text.
Frequently Asked Questions
Does This Ordinance Apply to Me if I Live in a Surrounding County?
Yes, if your pet is impounded at the City of Albuquerque Animal Welfare Department. 9-2-2-3 Section C: states; "No companion animal owned by a person who lives in Bernalillo County or the surrounding counties of Valencia, Sandoval, Cibola, Santa Fe and Torrance shall leave any Animal shelter including Animal Welfare without being altered as provided here within."
Is My Animal Required to Be Spayed or Neutered?
Yes, dogs over the age of six months and cats over the age of five months are required to be altered. Exemptions are granted only in cases due to health issues as documented by your veterinarian. Low cost spay and neuter programs are available. The City also is providing free spay and neuter services to qualified low income.
Call 311 to find out if you qualify.
If I take my dog for a walk, is there a leash length requirement?
Dogs should not be on a leash longer than 8 feet accompanied by a person able to control the animal.
Is my pet required to be micro-chipped?
Yes. Your pet must be micro-chipped. If a pet is lost, the micro-chip will provide information on how to find the owner. The Eastside and Westside Animal Welfare locations provide micro-chipping services during business hours at a cost of $15 per pet microchip. For seniors 65 years of age or older or qualified low income, the pet micro-chip is free. In order to receive a micro-chip, you must bring your pet, have proof of ownership, and personal identification with proof of address, if other than what is on your ID.
How Many Pets Can I Have?
The ordinance allows Albuquerque residents to own six pets, of which no more than four are dogs.
If My Animal is Picked up by Animal Welfare, Will I Be Able to Reclaim My Pet Intact?
No. Only animals with a valid intact animal permit that was purchased prior to the animal's impoundment will be released intact. Furthermore, even permitted intact animals will not be released more than once intact.
How Much Does an Intact Permit Cost?
The price for an intact permit is $150 per animal. It must be renewed each year.
How Much Does a Litter Permit Cost?
The fee for a litter permit is $150 and is good for six months.
What Are the Requirements to Adopt an Animal From the Animal Welfare Department?
You have to be 18 years of age and meet the requirements of a qualified adopter.
Who is a Qualified Adopter?
Must be at least 18 years old.
Has never been convicted of any form of cruelty under any law.
Has never been convicted two or more times for any violation of the HEART Ordinance or any preceding animal ordinance.
Has never had any animal related permit revoked or suspended.
Has never failed to reclaim an animal from the Albuquerque Animal Welfare Department.
Has not surrendered an animal within one year of the time of adoption.
Has never been convicted of child or domestic abuse.
Is My Animal Required to Have a City License?
City of Albuquerque residents are no longer required to obtain a City Pet license, but are still required to have their dogs or cats vaccinated, microchipped, and spayed/neutered.
What Are the Standards for Animal Care?
Every person in the City of Albuquerque who owns animals, or owns, conducts, manages, or operates any animal establishment must comply with the following:
Shelter, shade, and clean water for animals must be provided.
No animals shall be neglected.
All animals shall be supplied with uncontaminated, palatable, nutritious food, which is of adequeate quantity as to maintain the normal weight and condition of the healthy animal.
All animals and all animal buildings or enclosures shall be maintained in a clean, safe, and sanitary condition.
The use of any restraint device that is, or could be, injurious or cause unnecessary cruelty to any animal is prohibited.
Chaining animals for longer than one hour in any 24-hour time period is against the law.