Free to Low Cost Spay & Neuter Program
Information about the free to low cost spay and neuter program.
Notice
As of January 27th, Animal welfare department has exceeded the amount of Spay/neuter appointments for all cats through the months of January and February. Please call 311 or visit the website again for updates in February for March appointments. Sorry for the inconvenience. Any dogs over 50lb, please proceed in calling 311.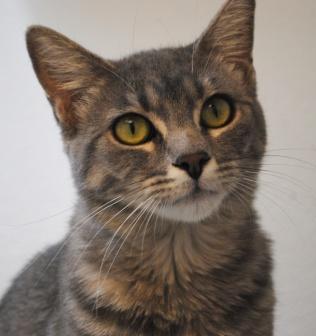 The City of Albuquerque Animal Welfare Department offers free to low cost spay or neuter service vouchers for the cats and dogs of low-income and moderate-income Albuquerque residents.  Surgery vouchers are through the East Side Animal Shelter Veterinary Clinic Location Only. Details regarding  qualifications, and services are provided below among the "answers to frequently asked questions" heading. 
View our list of available spay and neuter resources.
Frequently Asked Questions
Why should I care about spaying or neutering my pets?
Every year, thousands of animals are born into short lives of suffering and death in Albuquerque because people did not spay or neuter their pets. There are simply not enough homes for the dogs and cats that are born because of this type of neglect.
Spaying and neutering provide health benefits in addition to preventing litters. Spaying helps prevent uterine infection and breast cancer, which is fatal in about 50 percent of dogs and 90 percent of cats. Neutering can prevent testicular cancer if done before 6 months of age. Neutering also reduces roaming, and nuisances such as foul odors in spraying by cats. It can reduce aggressiveness and fighting among both dogs and cats.
Under most circumstances, it is against the law in Albuquerque to own a dog or cat unless you have it spayed or neutered. There are programs that can provide the services at no charge for low-income and moderate-income residents. There also are programs that will help you arrange for the free spay and neuter of the street cats in your neighborhood, to help control the cat population while providing humane treatment of the animals.
Free to low cost Spay & Neutering Qualifications
How do I qualify for the free to low cost spay or neuter of my pets?
Qualification is based on:
Residence within the City of Albuquerque
Total household income
Disqualified:
Pet owners under 18 years of age

Any pet weighing less than 3 pounds

Pets over 5 years of age *If your pet is a Pitbull, Chihuahua, or cat of any age, please contact us if you are seeking spay or neuter. The offspring of these pets are most at risk of ending up in our shelter and we will try to help all citizens with these pets to find a spay/neuter option.

Aggressive animals

Over weight (Dr's discretion)

High Anesthesia Risk Pets ie: Bulldogs, Pugs, and Persian Cats (Dr's discretion)

Any animal assessed by the participating veterinarian as a surgical risk
Other issues:
For information about sterilizing the unowned street cats in your neighborhood, contact  Street Cat Hub, (505) 247-9357. The group is well versed in where to get traps, how to use them, where to take the cats for sterilization and what to do afterward.
What are the income guidelines for the city program?
The program is offered to those who do not exceed the moderate-income level for their family size. Participants are classified as low income and moderate income in accordance with city law. The income figures are derived from federal guidelines for Albuquerque.
Annual Gross Income Limits
Family Size
Low Income
Moderate Income
1
$12,490
$24,980
2
$16,910
$33,820
3
$21,330
$42,660
4
$25,750
$51,500
5
$30,170
$60,340
6
$34,590
$69,180
7
$39,010
$78,020
8
$43,430
$86,860
Do I need to qualify to receive spay or neuter services?
Yes. You must qualify as low-income or moderate-income to receive free to low cost spay or neuter Service Voucher which includes a vaccine, and microchip services. Proof of qualification is required at the time you  pick-up a service voucher.
What if I don't reside in Albuquerque?
Please refer to the CABQ website or your local city or county government for other options.
When do I bring my proof of income?
Proof must be presented at the time of your appointment for the service voucher
What would prove low-income status?
Award letter for an EBT card issued by the State of New Mexico for Food Stamps, OR
Either the annual letter regarding benefits or the monthly benefit card for Supplemental Security Income (SSI), OR
Award letter for an EBT card issued by the State of New Mexico for the Temporary Assistance for Needy Families (TANF) program, OR
Award letter for a Medicaid health benefit card, OR
Current income taxes
Current check stubs
Signing and submitting an affidavit swearing that your income is within the figures listed on the table above for Low Income
What would be proof of moderate-income status?
Previous or current Tax Return form
Last 2 paycheck stubs
Signing and submitting an affidavit swearing that your income is within the figures listed on the table above for Moderate Income
How do I obtain the free to low cost spay or neuter service Voucher?
For qualified low-income and moderate-income citizens of Albuquerque Only:
For DOG and CATS who have no medical issues:

Please call 311
Animal Welfare will return your call to schedule an appointment to pick up a service voucher within 30 business days
Surgery service Vouchers are provided by appointment ONLY,  Monday through Friday at the East Side Animal Shelter Veterinary Clinic ONLY. No need to bring pet to the appointment unless to get accurate weight.
Proof of qualifications including ID, proof of residence, and proof of income eligibility MUST be presented at the time of your appointment.

Vouchers are subject to the participating veterinary decisions about the condition of the dog
Vouchers surgeries are performed at a private veterinary clinic who are partnering with AWD. Citizens may incur additional costs not covered by AWD, including additional charges for non-routine surgery, antibiotics, or testing. AWD cannot cover these costs, they are the responsibility of the citizen who owns the animal receiving surgery at the time of services.
Citizens are reminded that the City of Albuquerque Free to low cost Spay/Neuter services are for City of Albuquerque residents ONLY. If you reside outside the city limits in Bernalillo County, you may obtain a spay/neuter voucher by visiting the Bernalillo County Animal Control Office at 3001 2nd St SW, Albuquerque, NM 87105.
What will be done for my pet?
Basic Exam,Sterilization surgery, a rabies vaccination if the pet is old enough, an upper respiratory vaccination for cats, a parvo/distemper vaccination for dogs, a microchip implant. At time of services only.
What if I found a stray cat and I have been feeding it, but I am not sure I want to keep it?
Call Street Cat Hub, (505) 247-9357.
What do I need to bring with me at the time of my scheduled voucher appointment?
Driver's license or official ID card
Proof of low-income or moderate-income status, unless you sign and submit an affidavit swearing that your income is within the figures listed on the table above for low income or moderate income.
Proof of vaccines within the past year if you do not want your pet revaccinated. Proof is a rabies certificate, not a pet health record.
An alternate contact number for the microchip registration: someone who has a different phone number than yours. If your pet is already microchipped, please tell us.
I qualify, but I don't drive. Are there any options for me?
YES!
Have a friend, neighbor, or relative transport your paperwork, your ID, and your proof of income.
Provide this person with a signed letter of permission authorizing them to transport your pet to the participating locations. How do I find the clinic?
Animal Welfare Department East Side Animal Shelter
8920 Lomas NE (between Wyoming and Eubank on the south side of Lomas)
Turn south from Lomas onto Herndon, just east of the Hyundai auto dealership
The veterinary clinic is the north door (on your left as you face the building)
What are the general hours of the clinic?
Clinic is open from 7a-6p Monday-Friday. If you have not received an appointment after calling 311 and it has been more than the 30 days, please call 764-1170 to check the status of your call. There is a high volume call list and it may take the 30 days to get an  vouvher appointment. If you need your pet altered ASAP, you will need to talk with your Veterinarian or contact Animal Humane NM for earlier availability.
(505) 255-5523
Spay or neuter services are offered to qualified low-income clients by appointment only.
Costs for cats are $50 for males and $55 for females.
Costs for dogs are $75 to $140 based on weight and gender.* If a pet is pregnant, in heat, or encounters unforeseen complications, the cost of surgery will be more.
Proof of income and a picture ID are required at pre-surgical exam ($27)
All sources of income must be provided for every member of the household.
Payment is due at time of drop off.
Please withhold food from your pet after 10 pm the night before surgery; leave water available all night.
Street Cat Hub
(505) 247-9357
Offers help with trapping and surgeries for unowned street cats
For Bernalillo County residents:
Bernalillo County Animal Care Services
Pets must be registered within Bernalillo County
A certificate will be given as partial payment for spaying/neutering a pet at a participating clinic
Residents can call 314.0280 for more information
Reduced fees for low income families in the unincorporated areas of Bernalillo County, maximum of 2 pets.
Spay or Neuter License Plates
Money from the sale of New Mexico's spay-neuter license plates subsidizes spay or neuter services and can help counties prevent euthanasia of healthy animals.
Like all special license plates, the plates must be ordered from the Motor Vehicle Department (MVD). Order forms can be obtained from MVD offices. Read more about specialty plates on the MVD website.