AWD Preventative Care Clinic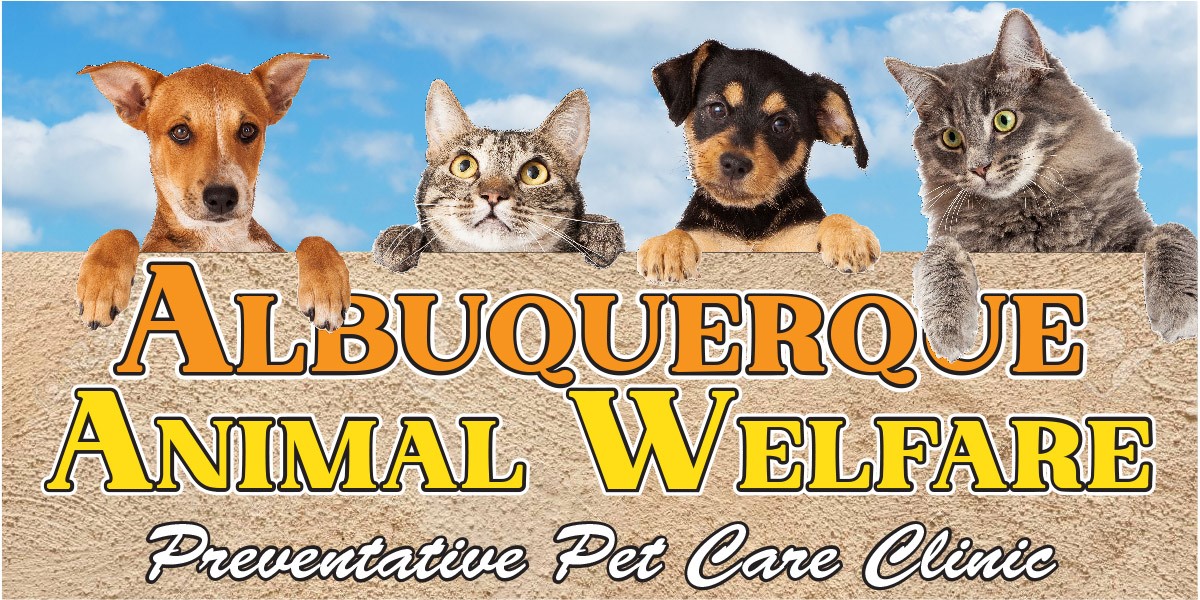 AWD is excited to open its first Offsite Preventative Health Clinic!  What is Preventative Health Care?  It is providing spay, neuter, vaccinations and microchips to keep your pet healthy, safe, and home! 
Our AWD Preventative Pet Care Clinic IS NOT able to see pets with illness or injuries.  We encourage pet owners with sick or injured pets to seek help at their closest private vet clinic or emergency clinic.
This program is to help Low-Moderate income families get their pets in compliance with the City Ordinance which include Vaccines, Microchip and Spay/neuter. AWD Preventative Pet Care services are available to Albuquerque residents only who meet certain income requirements.  View income requirements.
Low-Moderate income families that need their pet spayed or neutered can sign up for the AWD's Spay/Neuter Lottery Program.
Appointments are required for services.  NO walk-in services are provided.  Please call 311 or click below for appointment information. 
Preventative Pet Care Vaccines/Microchip Clinic.
New Slots posted Weekly per Dr. Availability. There are limited spots available.
Pets can begin receiving booster vaccinations at 6 weeks of age and can be spayed or neutered if they are at least 2 months of age or if they weigh at least 2 pounds. 
Please sign up for 1 slot only. You may bring 2 pets per slot. 
You must show up at your appointment on time.
Preventative pet care will only vaccinate/microchip at this time. 
Please note: We are not an emergency facility.
These appointments are for that shot clinic only
Schedule an Preventative Pet Care Appointment