Motorcoach Operators Incentive Program
Information about incentives for candidates applying to be a Motorcoach Operator.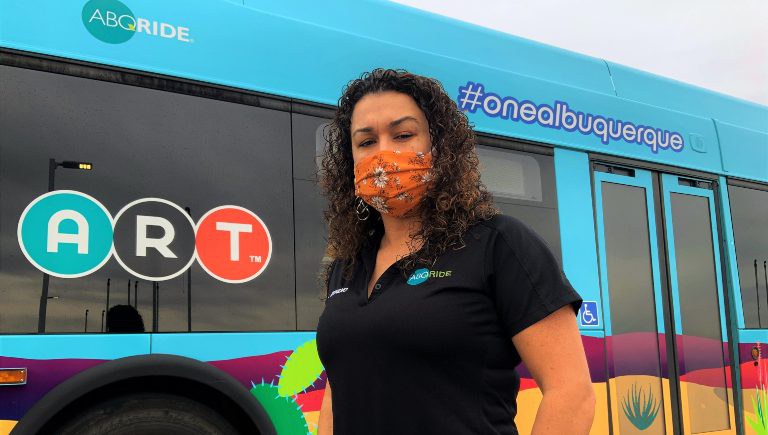 Currently, more than 70 positions are open for Motorcoach Operators (bus drivers) within the City of Albuquerque Transit Department. The incentive program only pertains to candidates applying for the Motor Coach Operator job listing.
New Hires
New hires are eligible for a maximum bonus of $2,500. The bonus is paid in installments:
Upon completion of the probationary period drivers will receive $1000
After nine months an additional $1000 is paid.
Following the completion of one year, candidates receive $500.
Transfers
Transfers from within the City of Albuquerque will receive $500 after completing one year of employment with the Transit Department.
It's important to note, a transferring employee who has not completed probation will be considered a "new hire" for the incentive.
Finder's Fee
Current employees who refer a candidate who is not already employed with the City will get a $100 finder's fee. Referring employees must have completed their probationary period. The following rules also apply:
The referred candidate must not currently or previously have been employed by the City into a "difficult to recruit" classification.
The $100 will be paid only after the candidate is hired and completes their probationary period with a "meets expectations" or higher evaluation.
The referring employee must be identified in the candidate's interview for the position.
Employees whose regular job duties include recruiting, hiring or training new employees are not eligible for the finder's fee. A referring employee is limited to receiving three finder's fees per year. A referred candidate who has retired from the PERA or ERA system is not eligible to receive the $100.
Additional Information
The incentive program is available now through December 31, 2022. Any person offered employment for the Motor Coach Operator position on or before June 11, 2021 is not eligible for the incentive program. Referring persons previously employed by the City's Transit Department may participate in the incentive program contingent upon the department director's approval, and is reviewed on a case-by-case basis. All payments made to candidates or referring employees are taxable income.