Youth Outreach Program
Animal Welfare Outreach volunteers visit classrooms from Kindergarten to 5th grade to teach students about responsible pet care.
Responsible Pet Care Outreach Program for Kinder through 5th Graders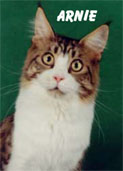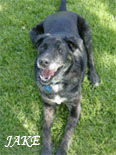 They'll learn how to care for pets, learn about dog bite prevention and how to be responsible pet owners. Volunteers are accompanied by one of our Animal Welfare spokesdogs, Smiley, Jake, Sadie or Daisy or our spokescat, Arnie. Classroom visits may be scheduled from Monday through Friday. The volunteers present a 30-45 minute program. Each student receives a coloring book and a spokespet trading card.
Feedback from Teachers
"Seeing and touching the live cat or dog really is the best way to engage the students in discussing pet care."
Ms. Andi's 3rd grade class, Montezuma Elementary School
"She (the presenter) answered many questions & gave useful information relating to safety with animals"
Rose Roybal, Chaparral Elementary School
"Fabulous! She (the presenter) knew how to work with a large group of children. Continue this useful program"
Mary Jane White, A. Montoya Elementary School
"Actually seeing an animal there is most valuable about the program. It makes the program and presentation more tangible for the children. Also, it helps the kids learn empathy for animals (and humans)."
Irene Gonzalez, Norma Nunez, Deborah Blea, Leticia Vigil - East San Jose Elementary
If you would like to schedule a visit, please call Community Engagement Coordinator at (505) 764-1010 or email at [email protected]
The Companion Readers Program
The Companion Readers program provides a relaxed, non-judgmental and pet-friendly atmosphere, which will allow children to practice their reading skills. Having a child practice reading in a relaxed environment will build self-esteem, and connect reading with something pleasant.
Benefits of the Program include:
Improving the child's reading skills
Building a child's confidence
Learning compassion for furry friends and how to be a good pet owner
The animals will learn social skills that can help them get adopted
The children who participate in the program are Kindergarteners to 5th grade, Girl Scouts, Boy Scouts, Kid Clubs and families. Animal Welfare staff and parents oversee the children as they read to the shelter pets.
To book a time to read to shelter animals at Lucky Paws email [email protected]