Director of Parks and Recreation
Meet the City of Albuquerque's Parks and Recreation Director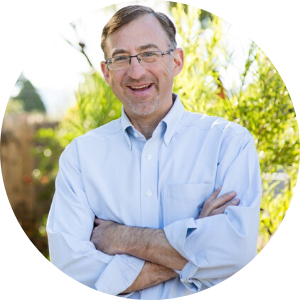 Director of Parks and Recreation David J. Simon, MBA
Dave Simon has over 35 years of experience in the parks, conservation and recreation field.  He has served as Director of the City of Albuquerque's Parks and Recreation Department since March 2018. Dave provides overall leadership for a City department with an annual budget of $42 million that is responsible for nearly 300 neighborhood parks, 30,000 acres of open space, 15 aquatic facilities, four municipal golf courses, numerous sports and recreation facilities, and the world-famous Balloon Fiesta Park.
Dave grew up in St. Louis, Missouri and has lived in Albuquerque since 1993. He calls New Mexico home and loves this amazing state.
Dave has broad experience in the parks and conservation field at the federal, state and local levels, including holding senior public service leadership positions in New Mexico. Dave was Director of New Mexico State Parks (2003-2010), Assistant Commissioner at the New Mexico State Land Office (2002), and worked 16 years with the nonprofit National Parks Conservation Association in Washington, D.C. and the Southwest. Dave has been Chair of the City of Albuquerque Open Space Advisory Board, Rio Grande Chapter Director for the Sierra Club, a Board member of the New Mexico Parks and Recreation Association, and operated Eco Think LLC, a nature/outdoors-focused consulting practice.
Immediately prior to joining the City of Albuquerque, Dave was Executive Director of the Jewish Community Center of Greater Albuquerque. In five and a half years of leadership, he led a significant turnaround, delivering the strongest fiscal years in the organization's history, increasing membership to record levels, strengthening programs, eliminating long-term debt, increasing community service and visibility, and completing $700,000 in facility and capital improvements. New Mexico Business First named Dave "CEO of the Year" (Non-Profit category) in 2016.
Dave holds a Master of Business Administration from the University of New Mexico (2004) and a Bachelor of Arts from Yale University (1985). He lives in Albuquerque's North Valley with his wife of 25 years, Ann Simon, the Village Administrator for Los Ranchos, NM. They have two children, Katie and Jenna.