Groundwater Monitoring
The Environmental Services Division conducts aquifer groundwater monitoring at approximately 130 selected wells within the Albuquerque city limits.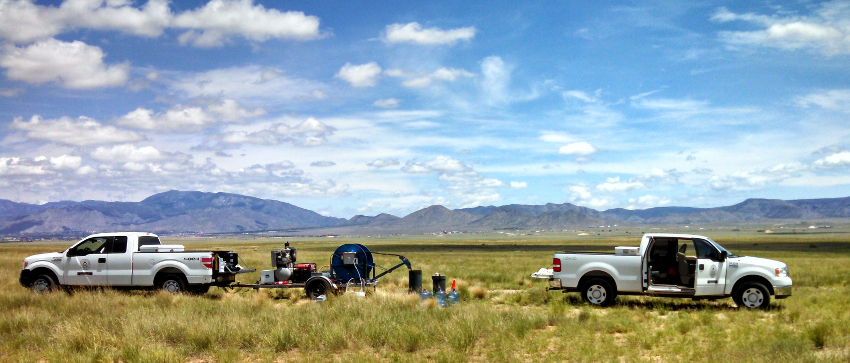 Groundwater monitoring activities consist of groundwater sampling collection and measuring hydrologic parameters. The monitoring program provides consistent and representative data aimed at assessing the chemical water quality of Albuquerque's underground aquifer. It determines spatial and temporal trends in water quality. Approximately 170 samples are collected from Environmental Services Division wells an an annual basis. Water table elevations are also measured to track short and long term hydrologic changes.
The information gathered through the groundwater monitoring program is used to assess the groundwater resource, project future conditions of, address contamination concerns, and provide the information necessary to protect our underground aquifer. It is available and shared with local, state and federal organizations.
Ground Water Level Elevations 1995-Present
The mapping and well data presented on this page is presented for informational purposes and is provisional and has not been reviewed for completeness or accuracy.  Please see the disclaimer of liability at: