Candelaria Nature Preserve
Information about the 167-acre Candelaria Nature Preserve.
A Brief History of the Candelaria Nature Preserve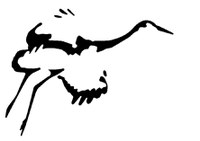 In 1977 the City of Albuquerque purchased approximately 167 acres in the north valley to create a nature preserve with an outdoor recreation component. The property was purchased with money from the Land and Water Conservation Fund. Since the property's purchase, Candelaria Nature Preserve has been operated and maintained by the City of Albuquerque Open Space Division and the Rio Grande Nature Center State Park as a part of a network of open spaces that:
Preserves and protects natural features and cultural resources,
Creates a sense of place for residents and visitors,
Provides educational and recreational opportunities, and;
Contributes to a network of Rio Grande migratory bird refuges along the Rio Grande.
Resource Management Plan Goals
The fundamental goals of this resource management plan include:
Related documents
Click here to view the latest version of the Candelaria Nature Preserve Resource Management Plan
View Soil Descriptions and Characteristics, and Groundwater Monitoring Details (Appendix B of Resource Management Plan)
View the Candelaria Nature Preserve habitat wetlands design developed in 2020 by Aquatic Consultants and Hydra Aquatics.
View the 2021 annual presentation to the Open Space Advisory Board.
Below are the documents for the September 11, 2019, public meeting:
Below is the panel presentation presented at the June 22nd, 2019, public meeting. The first panel includes wildlife habitat maps representing the existing conditions, transition plan, and 20 restored wildlife habitat plan. The second panel represent options for limited and increased public access and outdoor recreation opportunities.
Below are potential management alternatives prepared by SWCA and presented to the Technical Advisory Group during the April 11, 2019, meeting.
Monitoring
Visit this page for a map of a compilation of some of the monitoring and research being done at Candelaria Nature Preserve. These include:
Photo points that provide a snapshot of a fixed location to identify changes over time.
Bosque Ecological Monitoring Program sites that collect data on vegetation cover, fuel load, and arthropods.
Vegetation transects and quadrats that measure vegetation cover and species
Seed bank analysis that shows the repository of dormant seeds within the soil that may have the potential to emerge.
Additional monitoring is done that is not illustrated on this map including soil analysis, fuel load assessments, aerial photography, citizen science data, and avian monitoring.
Public Outreach
Guided Public Information Tour
Last Friday of Every Month
10AM to Noon
Please join the Open Space Division for a monthly site visit to learn about the conservation and restoration work taking place. The tour will begin at the entry gate located at the end of Arbor Road.
Previous public engagement
Wildlife Viewing Areas Virtual Public Meetings
Stakeholder Interviews – November and December 2018
Public Meeting #1 – Goals Establishment – January 30, 2019 - Agenda, Meeting Presentation
Candelaria Nature Preserve Discovery Hikes – February, March 2019

Click on the link below for your preferred time and location. It will direct you to the City's event registration website. Add the item to your cart, and the site will ask you to login or register for an account. Please follow the prompts to complete the registration process. If you experience any difficulties registering for the hike of your choice, please call (505) 452-5202.
Candelaria Nature Preserve - North (Beginning at the Woodward House)

Candelaria Nature Preserve - South (Beginning at the Rio Grande Nature Center parking lot)

Public Meeting #2 – Option Consideration – June 22, 2019, from 8:30 a.m. - 10:30 a.m. at Woodward House.
Download a flyer for the June 22 meeting
Public Meeting #3 – Preferred Option Consideration – Sept. 11, 2019, from 5:30 p.m. - 7:30 p.m. at the Rio Grande Nature Center; Download a flyer for the September 11 meeting. Please note that anyone visiting the Rio Grande Nature Center must follow a detour around the construction at the intersection of Candelaria and Rio Grande Blvd.
The following documents were presented by the Technical Advisory Group at the public meetings: