Arlo Namingha, Clouds
On view in the East Atrium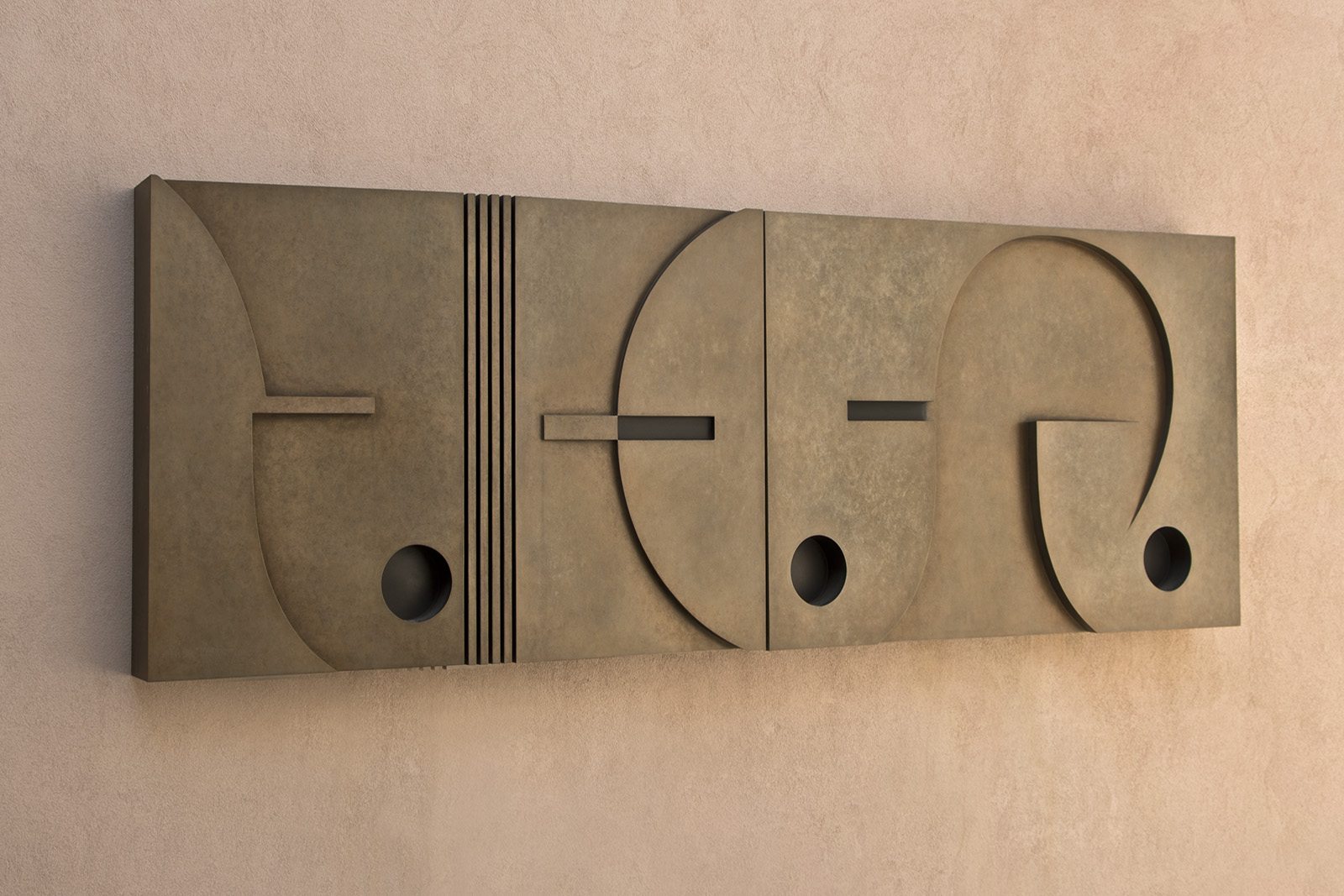 Arlo Namingha
Tewa, Hopi
born 1974 Santa Fe, New Mexico; lives Santa Fe, New Mexico
Clouds
2009
fabricated bronze and stainless steel
Albuquerque Museum, museum purchase, 1% for Arts General Obligation Bonds, Commissioned by City of Albuquerque's Art in Municipal Places Program
IL2009.46.1

Arlo Namingha, raised in the San Juan Pueblo, comes from a long line of artists. Arlo is the son of artist Dan Namingha, great-grandson to Nampeyo, the famous potter credited with reviving the Hopi pottery tradition; and grandson to Dextra Quotskuyva Nampeyo, who created pottery focused on modern Hopi society and values. As a child, Arlo spent summers studying the craft of making Kachina dolls with his grandparents. Kachinas are immortal beings who communicate between the earthly and spiritual realms.
Clouds is inspired by Namingha's study of Kachinas. The abstract shapes created by the lines of the sculpture convey hints of facial features reminiscent of Kachinas as well as a sense of movement. Namingha's work often depicts abstractions of Hopi imagery that incorporates deities with landscape, scenery, and symbolism.