UNM Where's My Bus
Information about the Albuquerque's Bus Tracking System.
Try Where's My Bus
Mobile
Web-based
Track ABQ RIDE Buses & UNM Shuttles
Get up-to-date information about bus locations in Albuquerque with Where's My Bus.
From any smartphone, tablet, or computer with an internet connection, you can select any active bus route and get live tracking on bus and shuttle locations.
Where's My Bus makes it easy to know where your bus is and when it will arrive at your stop.
With Where's My Bus, you know where you bus is -- even if traffic, weather, or construction causes delays.
About Where's My Bus
The University of New Mexico uses ABQ Open Data to track City buses on WMB.
How to Use Where's My Bus
Locating your bus is fast and simple!
Select the route that you want to track.
Watch the bus icons move with the bus in real time.
Mobile Browser View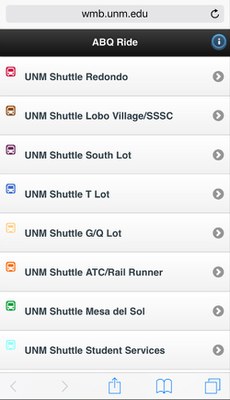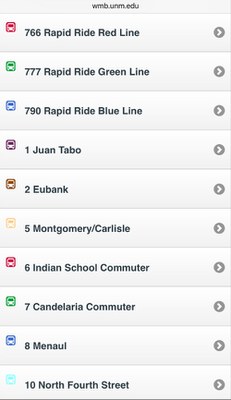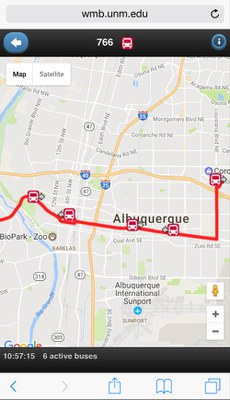 Desktop Browser View