About Sustainability
The Sustainability Office advances Albuquerque as a leader in equitable, long term environmental solutions.
We support City government and the community in reducing greenhouse gas emissions while growing our economy and protecting resident health. Our projects focus on renewable energy, energy efficiency, low-carbon transportation, and reducing waste. The Office is housed in the City's Environmental Health Department.
As a winner of the American Climate Cities Challenge, the Sustainability Team receives support to accomplish six bold goals to meet our emissions reduction targets as outlined in the Paris Climate Accord. Our work focuses on the building and transportation sectors, which account for 80 percent of our emissions.
Thanks to support from our City leaders and residents, Albuquerque has already made some huge strides and achieved some major environmental goals.
LEED for Cities
In May 2019, the City of Albuquerque was awarded a grant from the U.S. Green Building Council valued at $25,000 to support community-wide Leadership in Energy and Environmental Design (LEED) certification. The LEED certification program is the leading international achievement for sustainable facility design and demonstrates Albuquerque's commitment to environmentally responsible building practices.
The LEED certification process helps local governments develop a framework and develop plans for a wide variety of citywide factors, including green infrastructure, public health, energy, water, waste, social equity, transportation and others. Efforts towards certification are currently underway, and once completed, Albuquerque will join over 90 LEED certified cities throughout the world. Read more about LEED for Cities Certification.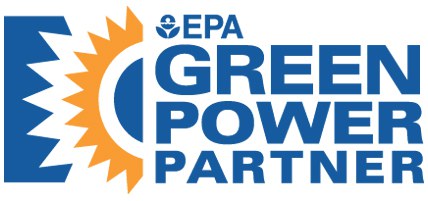 EPA Green Power Partner
We've gone green! We've joined the EPA Green Power Partnership and have committed to using green power. Find out more about the benefits of using green power and becoming a Green Power Partner at www.epa.gov/greenpower. See our certificate here. #EPAGreenPower
Contact Us
Our core team is led by Sustainability Officer Kelsey Rader and our on-site Climate Advisor Sydney Lienemann.
If you have a general question regarding sustainability efforts, please email us at [email protected].
You may also contact us individually at:
Kelsey Rader
[email protected]
(505) 768-2739
For media inquiries contact:
Maia Rodriguez
[email protected]
(505) 235-8073