Pledge: Share the Road
Increase bicycle safety. Pledge to share the road!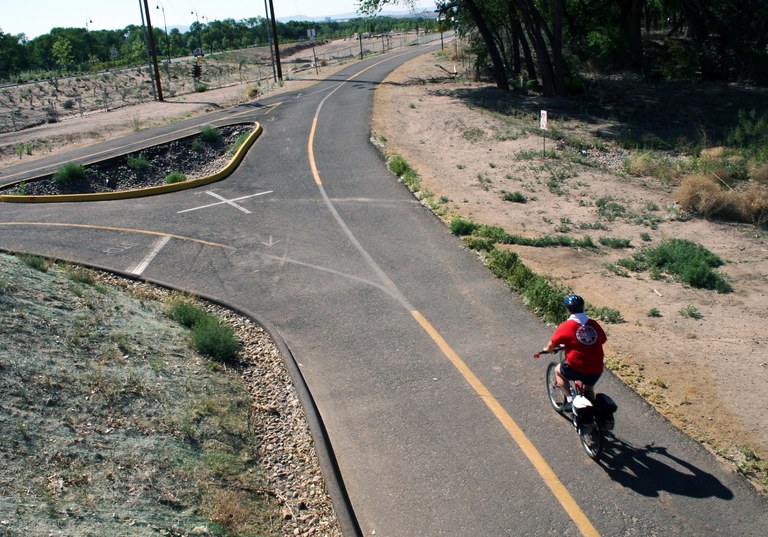 Albuquerque has been ranked as one of the best places to ride your bike in the entire United States. It is a great place to get around on a bicycle.
However, as the number of bicyclists on our roads increase, the relationship between motorists and cyclists becomes a challenge.
Increase Awareness. Increase Safety.
To increase awareness of roadway safety the City of Albuquerque is proud to announce its newest initiative entitled Share The Road.
The following information tells how sharing the road can keep our community safe and strengthen our bike friendly reputation nationwide.
Why take The Pledge?
To ensure the safety of both cyclists and motorists.
---
I Take The Pledge...
To respect the rights of bicyclists and motorists.
To understand and acknowledge the rights and responsibilities of each.
To take the necessary precautions to ensure the safety of myself and others.
And -- most importantly -- to Share The Road!