Albuquerque Wins Top Diversity Award, Beats Major Cities like Austin
City receives first place award from National League of Cities for Equity & Inclusion
The City of Albuquerque has been awarded the 2023 Cultural Diversity Award from the National League of Cities (NLC). The NLC is an organization that advocates for and protect the interests of cities, towns and villages by influencing federal policy, strengthening local leadership and driving innovative solutions. The NLC selected Albuquerque as the winner because of its integration of diversity, equity and inclusion thro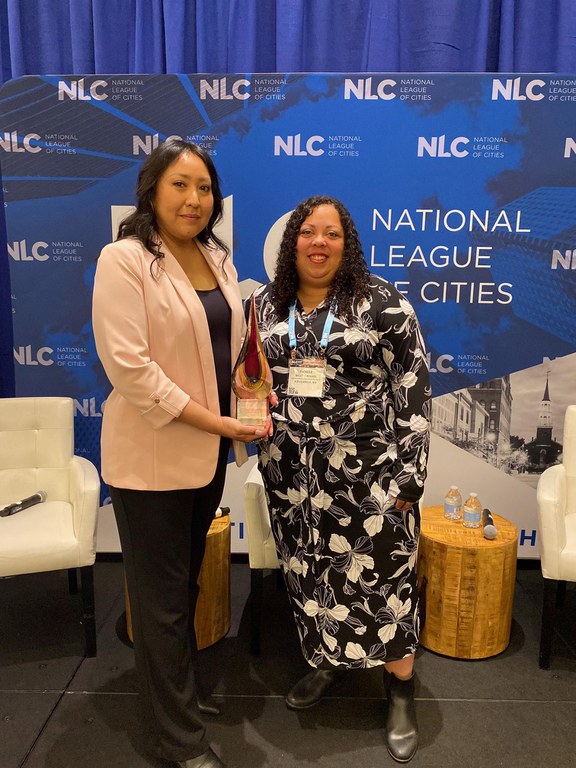 ughout city government.
"We're prioritizing equity and inclusion at every level and will continue to create a city that works for all," said Mayor Tim Keller. "From reimagining public safety, to expanding economic opportunities, to building a city workforce that reflects the community, our city is committed to building a more equitable future for all residents."
In 2018, Mayor Tim Keller established the Office of Equity & Inclusion (OEI) to the advance the City's commitment to centering diversity, equity and inclusion.
OEI plays a key role in driving numerous policy changes that promote investments in, and representation of, underserved communities, as well as fostering a sense of belonging among members of those communities. OEI builds relationships in the community and ensures city government is accessible to all. Additionally, OEI's Culture Change Initiative provides learning opportunities for City employees to become involved in changing the culture in local government so that the City can achieve its goals of making Albuquerque more equitable, inclusive and anti-racist.
Currently, OEI is working to increase Black homeownership rates by 5%, adding 41 new Black homeowners in 2023. OEI recently received two grants totaling $550,000 to fund a project designed to increase homeownership rates of Native and Black communities and to develop a pipeline of licensed Black, Indigenous and people of color (BIPOC) general contractors in the city.
Albuquerque was one of four communities honored in 2023, selected from among more than 50 applicants across the country. NLC awarded Albuquerque the top prize in the category of cities with populations above 500,000 for developing creative and effective programs that improve cultural diversity. Albuquerque came in first place ahead of Austin, Texas which came in second place. Submissions for the program were grouped by population and evaluated for creativity, community impact, and program scope.
 "I applaud the winning municipalities and respective city leaders for demonstrating effective, quality programs across their communities," said NLC President and Mayor of Tacoma, WA, Victoria Woodards. "Our cities, towns, and villages are filled with diverse residents, who are the root of what makes our communities great. Ensuring they feel included and supported through culturally diverse and innovative programs brings us closer to providing endless possibilities for all residents in our communities."
Winners were recognized at NLC's 2023 Congressional City Conference in Washington, D.C. To learn more about NLC Cultural Diversity Award winners, visit www.nlc.org.