About the Councilor
About District 1 Councilor Ken Sanchez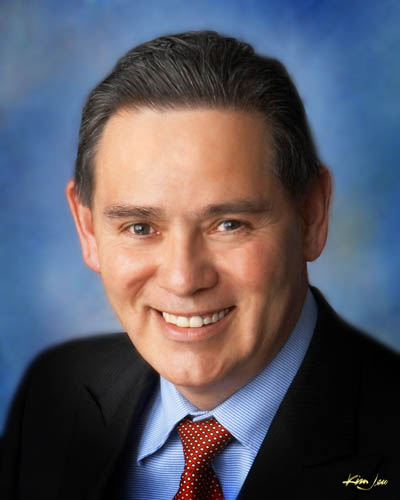 Email Councilor Ken Sanchez: [email protected]
Committee Appointments for 2018
Finance and Government Operations Committee
Albuquerque/Bernalillo County Government Commission
Internal Operations, Chair
Hispano Chamber of Commerce
Biography
Ken Sanchez is serving his fourth term as Albuquerque City Councilor for District 1 and is the current President for 2018. Councilor Sanchez also served the city by working toward a balanced and responsible budget as Committee of the Whole Chair in 2011, 2009, 2008, and 2006. He has been appointed to as Chair of the Finance and Government Committee in 2012. Councilor Sanchez was also elected unanimously as Chair of the Albuquerque/Bernalillo Water Utility Authority Board on January 25, 2012. In addition to the above mentioned committees, both city sponsored as well as non-city sponsored that require council participation. Councilor Sanchez has also had the honor of serving the public as County Commissioner from 1995-2002.
Councilor Sanchez has lived on Albuquerque's West Side for more than 40 years. He operates an accounting firm on West Central Avenue and is an enrolled agent to practice before the Internal Revenue Service. Councilor Sanchez is also the president of Ken Sanchez & Associates Realty.
Councilor Ken Sanchez is committed to improving the lives of Albuquerque's Westside residents and the city as a whole.  He continues to work with the residents of the city and the Albuquerque Police Department to address the needs of Public Safety. Among his many efforts, he continues to work with the community, the City Council, the previous and current Mayor, other elected officials, and local businesses to bring much needed economic retail development to the Westside.
Councilor Sanchez and the community have worked on a number of projects that projects include, a new fire station that better serves the needs of the growing community, the full service Patrick J. Baca library at Central and Unser, and new Community Centers that will serve the residents of the SW and NW.
Councilor Sanchez continues to work for more jobs and places for people to shop near their homes on the Westside. He also recognizes the need to improved infrastructure, working with the residents of the SW and NW, our State Legislators and other elected officials for the expansion of Unser Blvd to Senator Dennis Chavez, as well as having obtained funding to extend 98th Street south to Senator Dennis Chavez Blvd. which now better serves the students that attend Atrisco Heritage Academy and the residents of the far SW communities. Councilor Sanchez has also worked to improve Unser, north of I-40 to add lanes to handle the increased traffic of the Westside, which included median landscaping.  He and the Westside Legislators also worked to fund additional lanes on I-40 westbound to the exits of Unser Blvd and 98th/Arroyo Vista Blvd to help the Westside commuters' ease off the freeway. Councilor Sanchez and the community have also had the honor of celebrating a number of Park openings in the community and continue to work infrastructure needs as well as recreational needs and desires.
Please see other projects and photos under Celebrated and Current Projects.
Please Contact Us:
Councilor Ken Sanchez: [email protected]
Policy Analyst Elaine Romero: [email protected] (505)768-3183