Dan Ostermiller, Les Bears
On view in the West Garden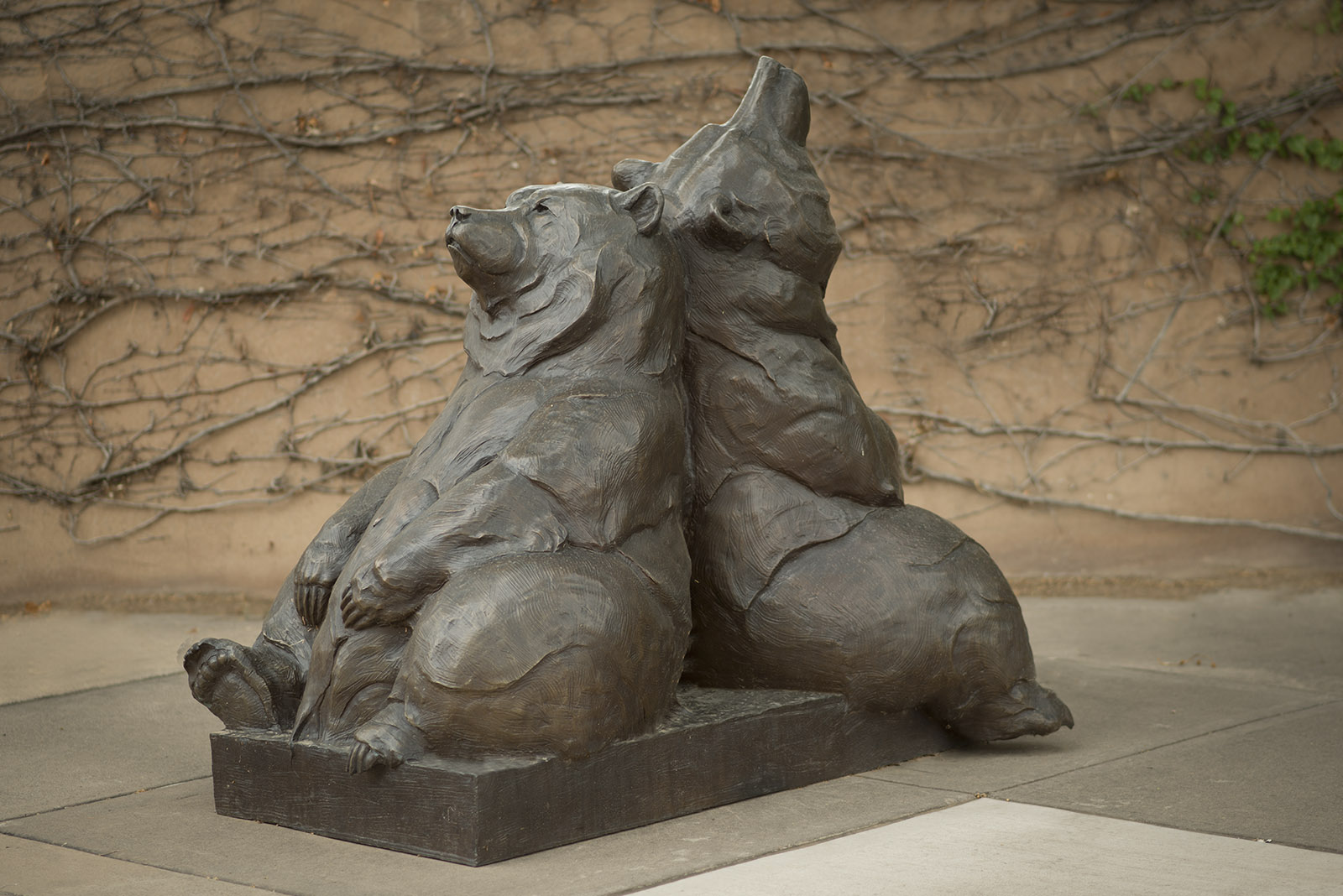 Dan Ostermiller
born 1956 Cheyenne, Wyoming; lives Loveland, Colorado
Les Bears
1991
bronze, ed. 2/12
Albuquerque Museum, museum purchase, 1991 General Obligation Bonds and the Albuquerque Museum Foundation
PC1992.81.1

Dan Ostermiller grew up in Cheyenne, Wyoming with a father who was a famed taxidermist. Dan's early experience learning about the anatomy of wild animals Influenced his focus on animal subjects in his sculptures. Ostermiller's sculptures are not only rendered with physical accuracy, they also convey a sense of character quintessential to the animal depicted. Les Bears are charming and inviting, but also give a sense of the power and strength of the animals.