Between Two Worlds: The Photography of Lee Marmon
One of the first professional Native American photographers captured heartfelt portraits, stunning landscapes, and important events fostering an Indigenous view of New Mexico.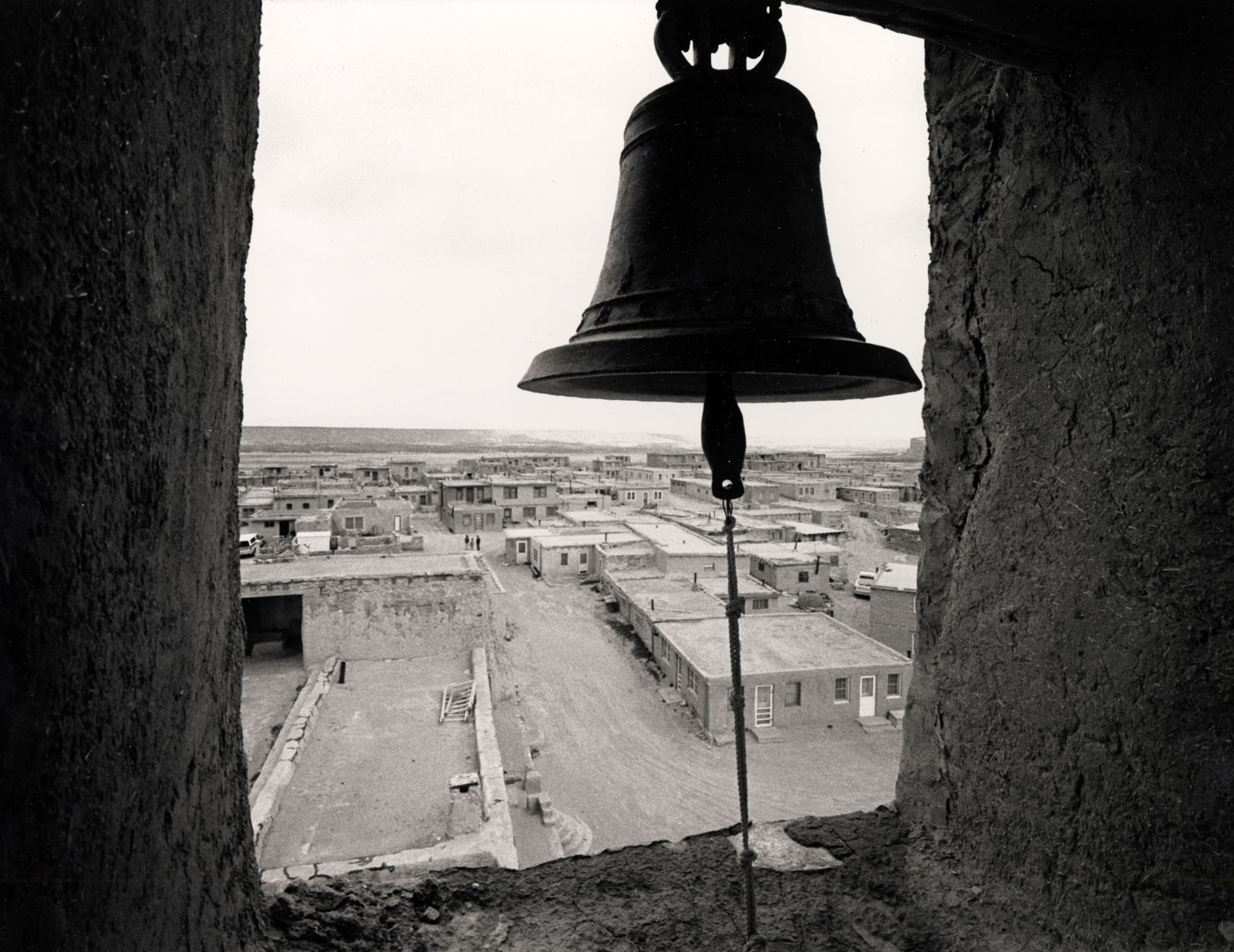 Lee Marmon, Acoma Mission Bell, 1985, gelatin silver print, #2000-017-0031, Center for Southwest Research, University of New Mexico
On view July 30, 2022–January 15, 2023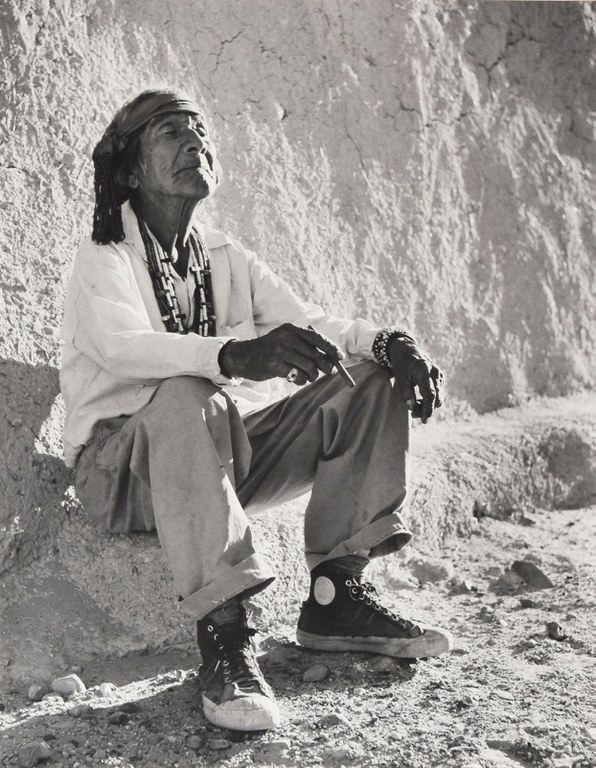 Lee Marmon, White Man's Moccasins, 1954, gelatin silver print, Albuquerque Museum, gift of Cate Stetson, PC2021.72.28.
Details subject to change.
Albuquerque Museum proudly presents Between Two Worlds: The Photography of Lee Marmon on view from July 30, 2022 to January 15, 2023. The exhibition celebrates Marmon's well-known photography that challenges the way people view Native Americans. Included in the exhibit are works like White Man's Moccasins, which features 'Old Man Jeff' (Jeff Sousea) wearing Converse high-top shoes and holding the cigar Marmon gave him. Marmon's photographs, documenting elders, Indigenous customs, and nature from Laguna Pueblo, disrupt the typical portrayals of Indigenous peoples and shine a light on a community that historically has been romanticized. Also on display are some of the images he produced as a professional photographer in California allowing the visitor to explore the two worlds Marmon straddled.
Lee Marmon (Laguna Pueblo 1925–2021) was a prolific artist and one of the first professional Native American photographers. He produced over 100,000 images during his career that spanned over sixty years. His iconic imagery has appeared in galleries, books, and homes across the nation. In exploring his compelling work, Between Two Worlds will examine the photographic worlds of Indigenous New Mexico and what he photographed outside those communities. The exhibit will also celebrate Marmon's keen eye in both realms and how his photography shifted the public view of Native Americans away from a romanticized and vanishing race toward a more authentic appreciation of everyday Puebloan life.
Lee Marmon's passion for photography began with the world around him and this continued throughout his career. Marmon photographed moments and places inaccessible to anyone outside the Indigenous community. He also had direct access and relationships with the people he photographed, allowing him to develop a connection in his work. Situated between Indigenous and western cultures, Marmon had access to both.
Between Two Worlds was curated by the Albuquerque Museum.