Hiking
Learn about living with wildlife while hiking.
On the Trail: Respect Wildlife in the Great Outdoors
Albuquerque residents enjoy access to spectacular outdoor recreation opportunities. A network of public Open Space areas, National Forests and State Parks form the city's backyard. Numerous hiking trails traverse these areas and offer inspiring experiences for everyone, from trail runners and mountain bikers to the whole family.
The great outdoors is home to an abundance of wildlife. Most visitors can expect to see lizards, birds, rabbits, squirrels, chipmunks, butterflies, and beetles. On occasion, wildlife sightings may include snakes, coyotes, bobcats, bears, and even mountain lions.
Please respect the wildlife as you enjoy our city's wonderful outdoors.
Did You Know?
Albuquerque has nearly 30,000 acres of public Open Space areas, ranging from mesa and volcanos to the river, arroyos, and mountains. Since the 1960s, city residents, volunteer groups, and elected leaders have engaged in efforts to save these lands. The Middle Rio Grande Valley is under increasing pressure from population growth, residential and commercial development, and limited water resources. Open Space areas are critical to preserving essential wildlife habitats.
---
The Challenges: Enjoy the Space and Leave No Trace
Exploring the outdoors means being with wildlife. As a respectful visitor, you can help prevent problems for both people and wildlife.
It's extremely rare that wildlife threatens or injures hikers, unless people provoke an animal. By being aware of your surroundings, you can avoid uncomfortable encounters and keep your distance.
Hiking and other recreational activities can disturb wildlife. Please keep your footprint as small as possible. That includes staying on trails, taking out trash, and leashing your dog.
Wild animals, big and small, keep our ecosystems alive and healthy. When you enjoy our beautiful bosque, mountains, and mesa, please remember that we are guests in these animals' homes.
---
Action Tips: Be a friend to Wildlife! ❤ What You Can Do
When you explore our city's unique outdoors, you can help protect wildlife by respecting trail etiquette and basic safety rules.
Combine Hiking With Birding: Some city hiking trails offer unique bird watching opportunities. Download the city's bird watching map.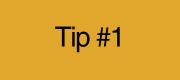 Don't Disturb Wildlife and Vegetation
Stay on marked trails: trails are built and maintained to protect the land and promote preservation. Walking off trails can damage fragile desert landscape, cause erosion, and disturb wildlife habitat.
Pack it in – pack it out: bring water and snacks but take your trash out.
Keep your distance: please don't disturb, remove, or hunt any animal, including mammal, bird, reptile, amphibian, and insect. Leave their habitat, including all vegetation, as you find it; don't pick flowers, remove plants, or chop trees.
Keep your dog leashed: to protect both wildlife and your dog, city law requires pets to be on a leash no longer than eight feet.
Be quiet: to avoid disturbing wildlife (and your fellow hikers) please keep noise levels to a minimum.
Be aware of fire restrictions: please, no smoking, campfires, or motorized vehicles on Open Space trails.
Respect limits to recreational activities: most team sports are not allowed on Open Space lands, as they can harm fragile ecosystems.
No firearms and hunting in Open Space areas.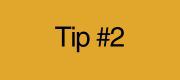 Stay Safe When Encountering Wildlife
Most hikers never encounter bear or mountain lions, but it's good to be prepared. Snakes are more common, though only rattlesnakes are venomous.
Wear sturdy hiking shoes or boots and long pants.
Watch where you place your hands and feet when stepping over large rocks or logs.
Complete your hike before sunset.
If you see wildlife, keep your distance, and remain calm. Alter your route to avoid the animal and don't block their path of travel.
If you encounter a large mammal such as a bear, mountain lion, bobcat, or coyote, make noise, raise your arms, and make yourself look bigger. Don't run. Face the animal but give them a way to escape. They will typically run away. If it's a bear, back away slowly.
Always keep small children in view and pick them up if you encounter large mammals or snakes.
Always keep dogs on a leash for their safety and yours.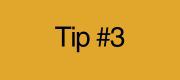 Leash Your Dog
It's the law in Open Space areas: use a leash (and a harness, to increase your dog's comfort) no more than eight feet long. Here's why leashing will help protect both your dog and wildlife:
Prevents most confrontations with wildlife–and other dogs!–that could harm your dog, such as a rattlesnake bite.
Protects small mammals from your dog; animals that get chased waste precious energy they could otherwise use in their search for food.
Prevents your dog from damaging vegetation and soil, eating something that may be harmful, or getting injured from cacti.
Prevents your dog's exposure to viruses, such as rabies and plague.
Allows you to clean up after your dog, which is important to prevent the spread of disease and pollution of ground water (bring your own bag – or pick up a mutt mitt at the trailhead – and make sure you take it back out).
If you want to let your dog run off-leash, please visit an off-leash dog park near your neighborhood.
---
Just Ask: Need Help?
Visit the Open Space Visitor Center at 6500 Coors NW, which is open Tuesday through Saturday from 9am to 5pm. The Visitor Center offers exhibits about the natural and cultural resources protected in the city's Open Space areas. During fall and winter, you may see Sandhill cranes and other migratory birds in the surrounding fields.
If you witness prohibited activity during your hike, please call the city's Open Space Police Officers at 505-242-COPS (2677).
If you witness poaching, please report this to the New Mexico Game and Fish Department at 505-222-4700 (during office hours) or 505-827-9376 (weekends and after hours).
Get Involved!
Interested in conservation projects or trail maintenance? Become an Open Space Volunteer! Contact the city's Open Space Division at 505-768-4960.
---
Be a Friend To Wildlife ❤ ABQ Wildlife Coexistence
Albuquerque is home to over 850 animal species, many of whom roamed these lands long before our city's founding. They are important city residents who help maintain healthy local ecosystems. Always Enjoy Wildlife from a distance.
Be a Friend to Wildlife: Dos & Dont's
✕ Don't feed wildlife (except songbirds)
✕ Don't feed pets outside
✕ Don't leave pet waste
✕ Don't use chemicals or poisons
✔
Do keep your distance
✔
Do seal garbage &compost
✔
Do plant native flowers
✔
Do supervise your pets
✔
Do stay on trails