Holiday 'Buy Local' Events
December is 'Buy Local Month' in Albuquerque! Get involved by attending an event that supports local businesses and entrepreneurs in Albuquerque.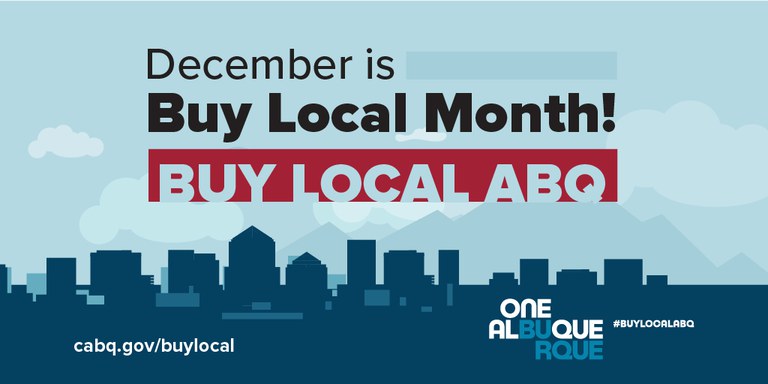 Events
Click on the event name for more information. The events listed below are open to the public. Some events may have an entry fee.
How to Get Involved If You Are A Local Business Owner
Let your customers know you are a local business by requesting a One Albuquerque #BuyLocalABQ sticker! Upon request, the City provides businesses with free window stickers to be displayed prominently for customers to easily identify local businesses. Post the sticker on your business window, on your booth, or near your register. If you don't have a #BuyLocalABQ sticker request one below!
How to Get Involved If You Don't Own A Business
Buy Local is a community initiative that extends beyond City Hall. We encourage all Albuquerque residents to make conscious decisions to #BuyLocal. This means making choices like eating at local establishments, shopping local, purchasing produce at farmers markets, and getting haircuts by a local barber or salon. For every $100 spent in locally owned businesses $68 dollars stays in the Albuquerque economy, through taxes, payroll and other expenditures as compared to only $43 when selecting to spend at larger chains based in other parts of the country or world.