Luis Jiménez, Progress I
On view in the West Lobby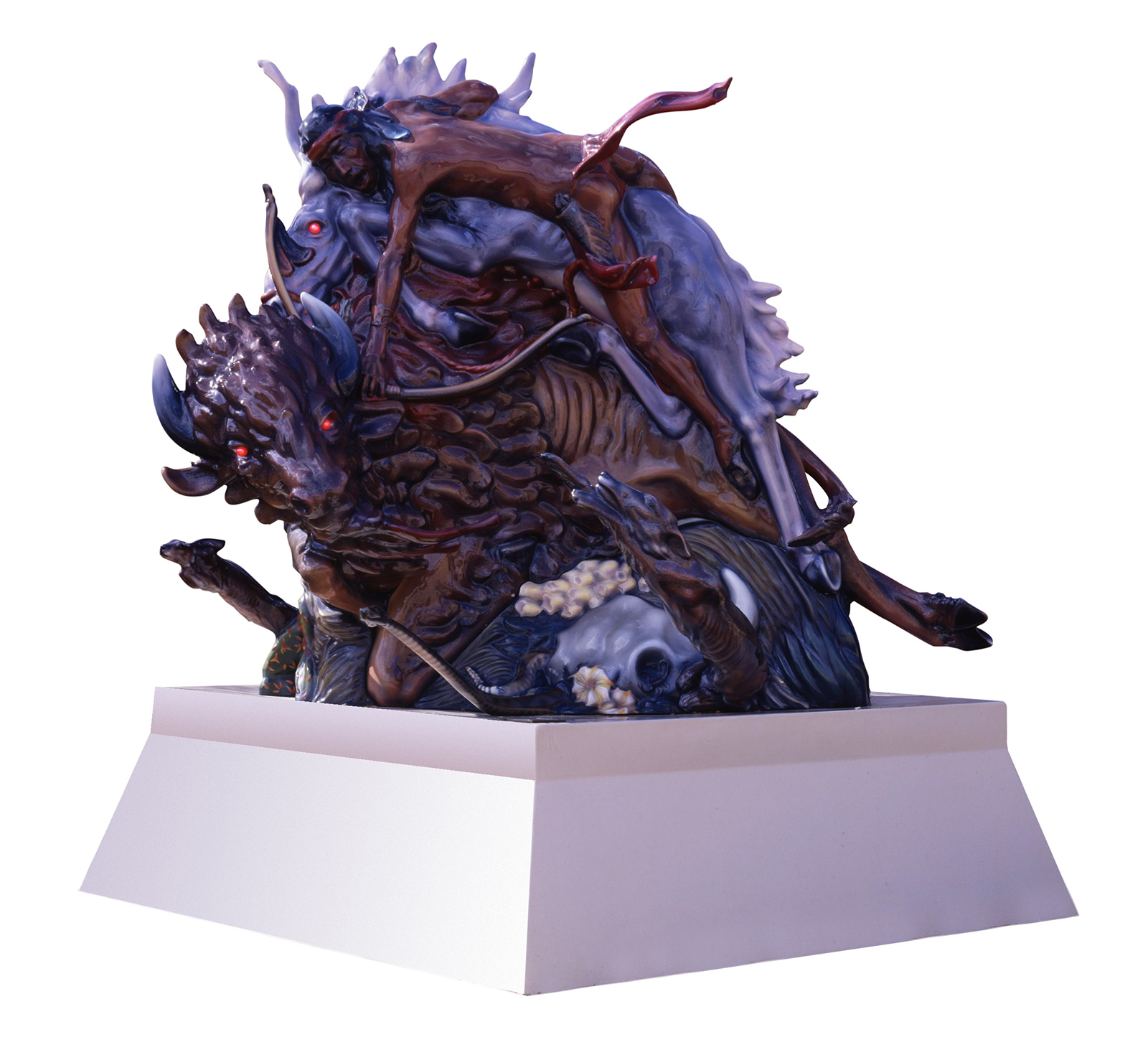 Luis Jiménez
1940 El Paso Texas - 2006 Hondo, New Mexico
Progress I
1974
painted cast fiberglass with epoxy resin, glitter, enamel, and electric lights
Albuquerque Museum, museum purchase, 1981 General Obligation Bonds
PC1983.87.1
© 2021 Estate of Luis A. Jimenez, Jr. / Artists Rights Society (ARS), New York

Progress I is a bold, energetic sculpture of an Indigenous hunter on horseback. A close look reveals several hidden animals common to the Southwest. Their diverse forms create both a sense of movement and drama. The work brings attention to the interconnected relationship between humans and nature. Progress I is the first in a three-part series reflecting human existence in the western United States. The next sculpture in Jiménez's series features a Vaquero on horseback roping a Longhorn, and the third, which exists only as drawings, features the stagecoach.

Having mastered the art of figurative sculpture in New York, in the 1960s, Jiménez selected fiberglass as an unexpected material. Public sculpture dating back 5,000 years to the time of ancient Egypt was typically made of stone or metal. Although some initially rejected Jiménez's use of unorthodox materials, he succeeded in introducing this industrial, slick material to the world of art. Jiménez's use of glitter and brilliant, airbrushed colors is a nod to the low rider and Latino culture which he used to challenge the definitions of fine art and sculpture.