Open Space Visitor Center (OSVC)
The Open Space Visitor Center (OSVC): Connecting People to Place
Location & Hours
Hours
Tuesday - Sunday, 9 a.m. - 5 p.m.
*The Open Space Visitor Center is closed on the Fourth of July, Thanksgiving Day, Christmas Day, and New Year's Day.
Location
The Open Space Visitor Center is located at 6500 Coors NW.
View the Open Space Visitor Center in a larger map
Contact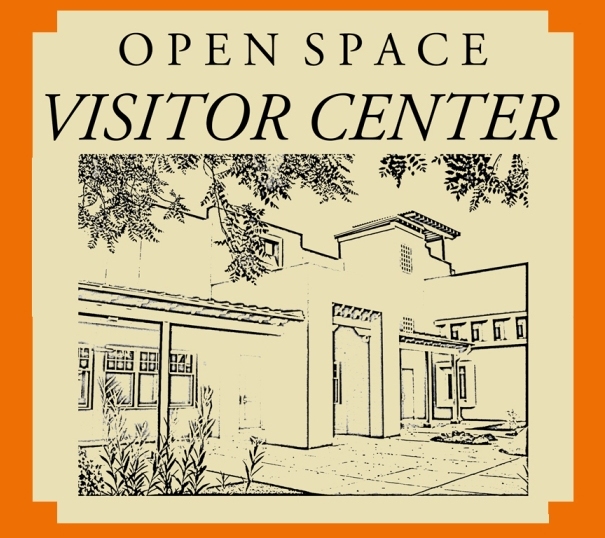 The Open Space Visitor Center (OSVC) has exhibits interpreting the natural and cultural resources the Open Space Division protects. It also features an art gallery, agricultural fields that draw a variety of wildlife and stunning views of the Sandia Mountains.
Support the Open Space Division by shopping at the Open Space Visitor Center Gift Shop.
Featured Events & Activities
See here for a full list of Open Space events
Visitor Center Art Gallery and Land Art
Please see the Gallery Schedule for more information about future art shows at the Visitor Center.
Gift Shop
Volunteer
Learn about Open Space volunteer opportunities.
Call the Facility Manager at (505) 897-8831 for more information on how you can be involved in the development of this exciting facility!
Check our calendar of events for the next scheduled OSVC volunteer training.
Youth Volunteers Needed
The City of Albuquerque Open Space Visitor Center is seeking up to five youth volunteers, 14 – 18 years old, to work in the Center gardens, the adjacent bosque, and assist with beekeeping activities including honey harvesting.
Youth must be motivated to work outdoors and able to work independently. Youth agree to work a minimum of 4 hours a week, must have the consent of a parent or guardian, and have dependable transportation.
For more information, call (505) 897-8865.
Agriculture & Wildlife
The Open Space Visitor Center manages approximately 18 acres of agricultural land for the benefit of wildlife. The farm rotates corn, sorghum, millet, and alfalfa that feed winter migratory birds and other local wildlife, including pollinators.
The Open Space Visitor Center also offers comfortable indoor and outdoor viewing areas where you can watch Sandhill cranes and other migratory birds during their fall and winter migratory season.
Check out our Crane webpage and see for yourself!
The Flyway Project
Flyway is an iconic piece of public art that is located near the City of Albuquerque Open Space Visitor Center at the corner of Coors and Bosque Meadows Road.
Documentary Video: Flight Path: The Flyway Project, by Albuquerque Public Art program. Artist Robert Wilson talks about Flyway his latest work that was commissioned by the Albuquerque Public Art Urban Enhancement program.
The OSVC in the News