ADAAC Membership Bios
View membership bios for Americans with Disabilities Act Advisory Council (ADAAC).
Manuel J Baca Sr.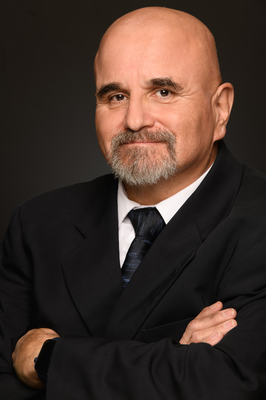 I'm Manuel J Baca Sr. I currently serve as the Chair of the Albuquerque ADA Advisory Council. I, as well as all the other members of the council, have a disability. Mine is an amputation above the knee of my right leg. I want to serve all the disabled people of Albuquerque to ensure that they have full access to all city services and facilities. I am retired but I worked in healthcare my entire career. From 8 years as a Hospital Corpsman in the US Navy and then in healthcare administration for the rest of my career until retirement.  I have worked with disabled people of every type and have always been an advocate for access.  I know that many people treat us like we're invisible but we are not and I will always make sure that I work hard to advocate for my fellow disabled people to ensure we are all treated as equals because we're not invisible.  Please feel free to reach out to me with questions, comments, concerns or just to say hi my email address is [email protected] please put ADAAC in the subject line.
R

oger R. Robb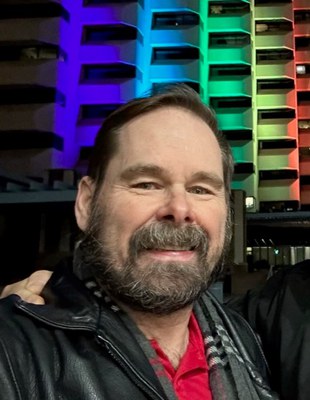 Roger is a native of Albuquerque, born and raised.  Roger attended and graduated from the New Mexico School for the Deaf in Santa Fe and got his BA in Sociology at Point Loma Nazarene College (now University). Roger has lived in different states such as California, Colorado, Illinois, Pennsylvania, North Carolina, and Georgia while doing advocacy for Deaf service centers/organizations. 
Roger currently works as a Community Education Specialist with the State of New Mexico Commission for Deaf & Hard of Hearing providing presentations/trainings in addition to doing systemic advocacy.  Roger produce vlogs on topics that impacts the Hearing Loss community.  Roger also work with public entities such as local hospitals to ensure that the information they share is accessible to the Deaf, Hard of Hearing, and DeafBlind community. 
In Roger's spare time, he enjoys reading books on his kindle, doing movie poster puzzles (his office has couple of them), watching old movies (1930's – 1960's) and traveling to different states with his husband of 7 years.
Roger's goal on the ADA Advisory Council is to ensure that the Hearing Loss community has a voice and have access to information/materials in American Sign Language beside the texts. Contact Info: [email protected]   
Kerry Houlihan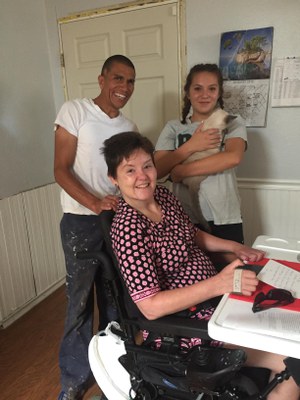 My name is Kerry Houlihan.
I was run over by a car while walking my dog and I am now quadriplegic.
I previously worked for the Hill Group to support the efforts of IHS Division of Diabetes.
I joined the task force to ensure that people like me receive respect and support.
In addition to the meetings I also volunteer as a tutor for Ethos Literacy and I am an interpreter for Tarjimly. 
Olivia Fadul, MS, LPCC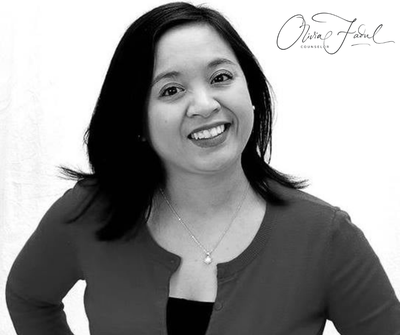 Ms. Fadul is a Counselor Education and Supervision doctoral student committed to helping her clients find their truth, identity, strength, and power. As a 2nd-generation Filipinx-American woman living with a disability, her life journey and early hearing loss at age five led her to become a counselor. She is the proud owner of a telehealth business called Olive Tree Counseling and Wellness. In her doctoral program, Olivia founded the University of New Mexico Deaf and Hard of Hearing (DHH) Peer Support group, serves as a board member of the Hearing Loss of America-Albuquerque chapter, and on the American Rehabilitation Counselors Association Taskforce where she worked on the founding Conference Accessibility Resource guide to guide the American Counseling Association Conferences and divisions.
The Why of Joining the Council: As an individual with a disability, Ms. Fadul is excited to serve on the Americans with Disability Advisory Council. She wholeheartedly believes all individuals deserve the right to equal education, mental health, and public spaces.   As a council member, she will work towards listening to the concerns of individuals with disabilities in Albuquerque and working towards improving the quality of life for all individuals.
Contact Info: [email protected]