Run to Save the Jemez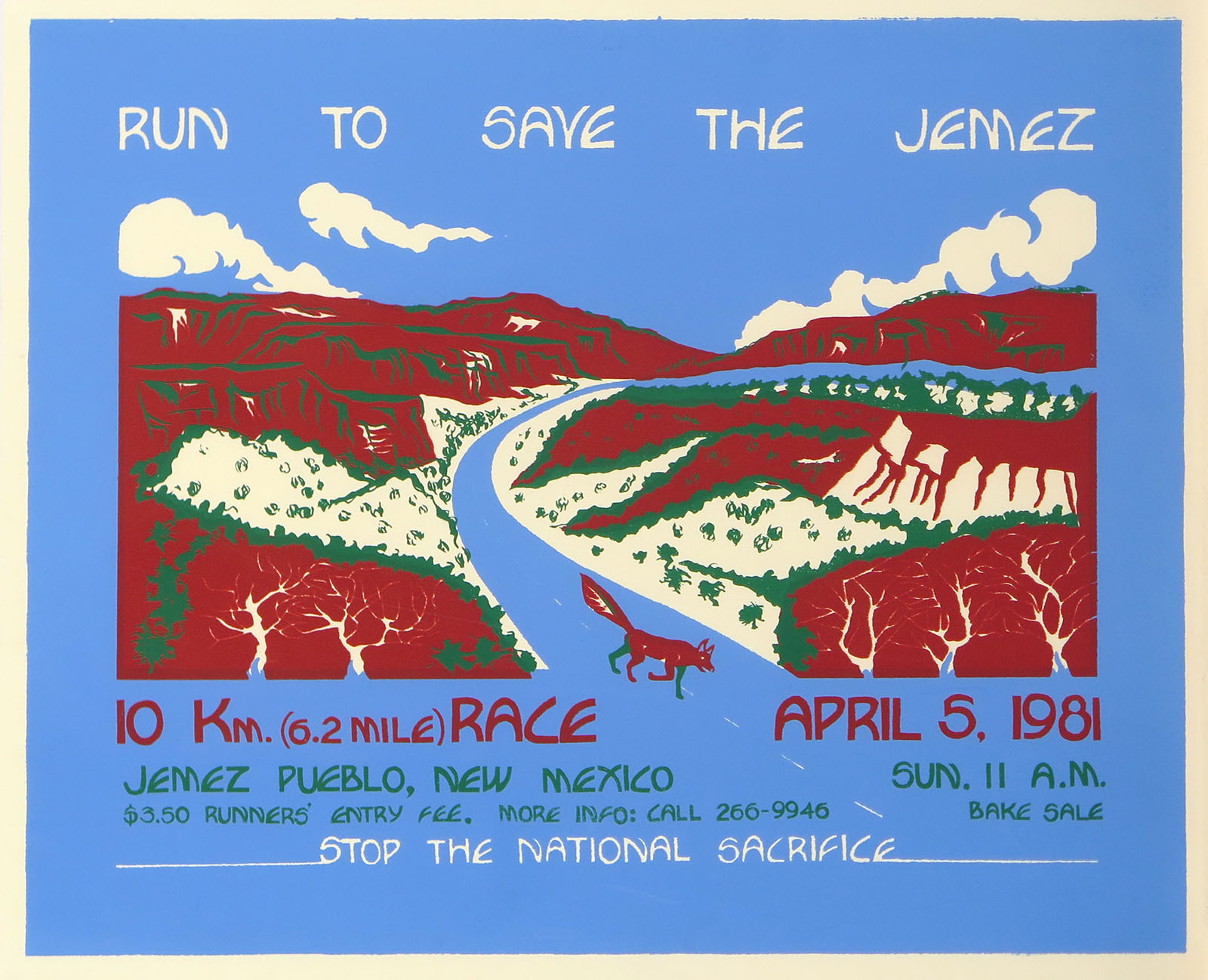 Unidentified Artist
Run to Save the Jemez
1981
lithograph on paper
16 x 19 7/8 in.
Albuquerque Museum, gift of Diane Palley 
PC2020.34.235
In the 1980s, Public Service Company of New Mexico, Union Oil Company, and the United States Department of Energy wanted to begin exploratory pumping under the Jemez Mountains in northwestern New Mexico. They planned to develop geothermal power from hot water deep below a caldera—a crater left behind after a volcanic explosion—in the mountains.
Groups like La Raza Unida Party, the Española City Council, and four nearby Pueblos opposed the project, arguing that taking the underground water would deplete other water supplies and pollute the air with toxic hydrogen sulfide fumes. Additionally, Pueblo burial grounds in the area were at risk of being destroyed. In August 1980, a hearing of the New Mexico Public Service Commission dismissed the activists' environmental and religious objections.
Organized runs like these were a way to raise awareness of environmental issues.