Black Hills Paha Sapa Report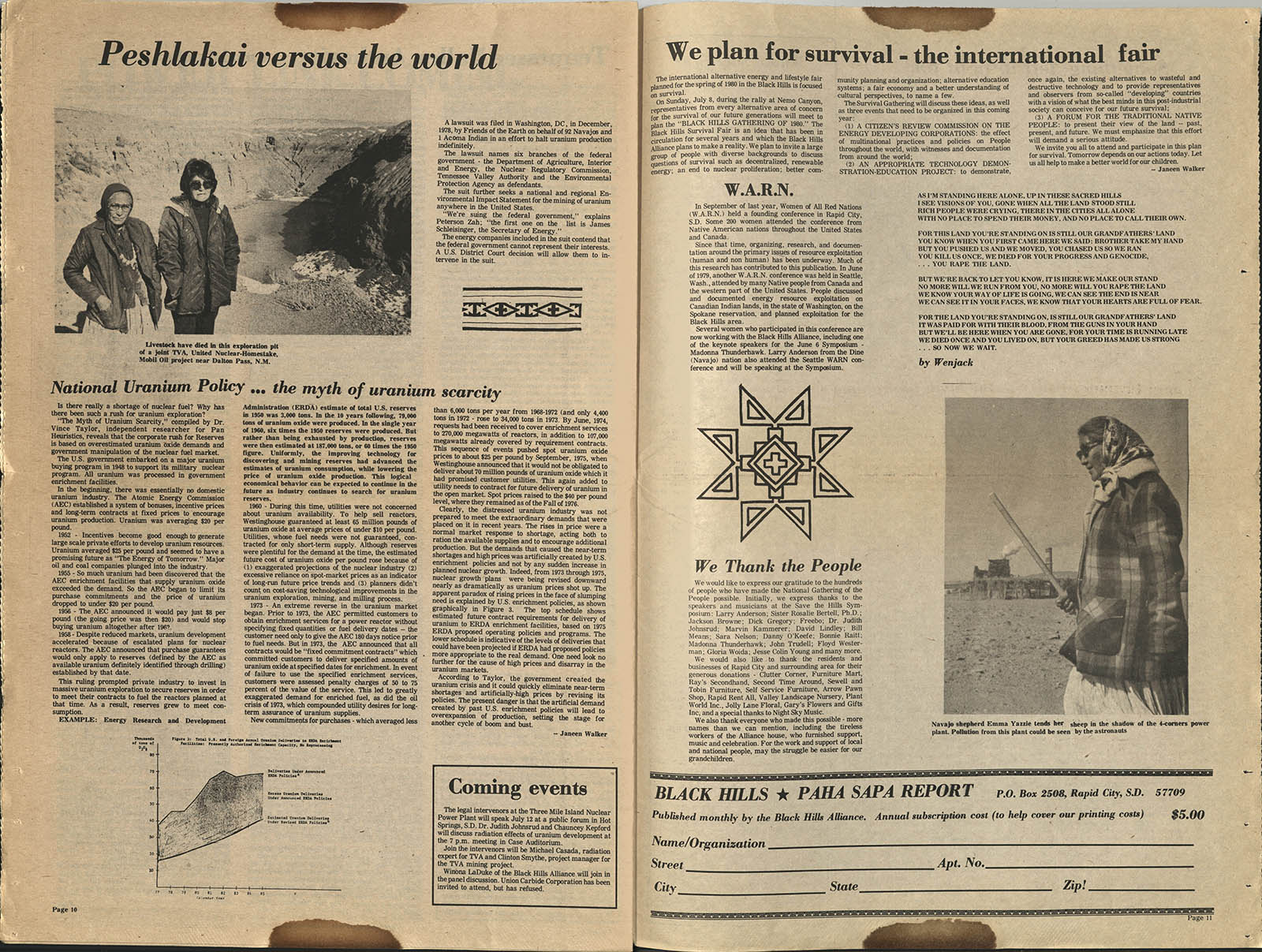 Articles on Uranium Mining and Resource Extraction
July 1979
Black Hills Paha Sapa Report, Volume 1 Number 1
lithograph on newsprint
22 x 22 in.
Underground Newspaper Collection (MSS 514 BC, box 80), Center for Southwest Research, University Libraries, University of New Mexico
The Black Hills Alliance was founded in 1979 by Lakota and non-Native people to stop uranium mining in the Black Hills. Black Hills Paha Sapa Report was their official publication. This issue covered stories of Native resistance to mining and reports of the adverse effects of resource extraction.
One article discusses the "myth of uranium scarcity," saying that the US already has more uranium than it can use. But the myth persists today; the federal government's proposed budget for 2021 set aside $150 million for investment in domestic uranium mining.
The image at the top of the same page alerts readers to the destruction of livestock happening in an exploratory pit near Dalton Pass in New Mexico. Another striking image shows Emma Yazzie tending to her sheep with the Four Corners Power Plant chugging away in the background. The coal-fired plant provides electricity to New Mexico and Arizona.