Karen Yank, Nocturne
On view in the Amphitheater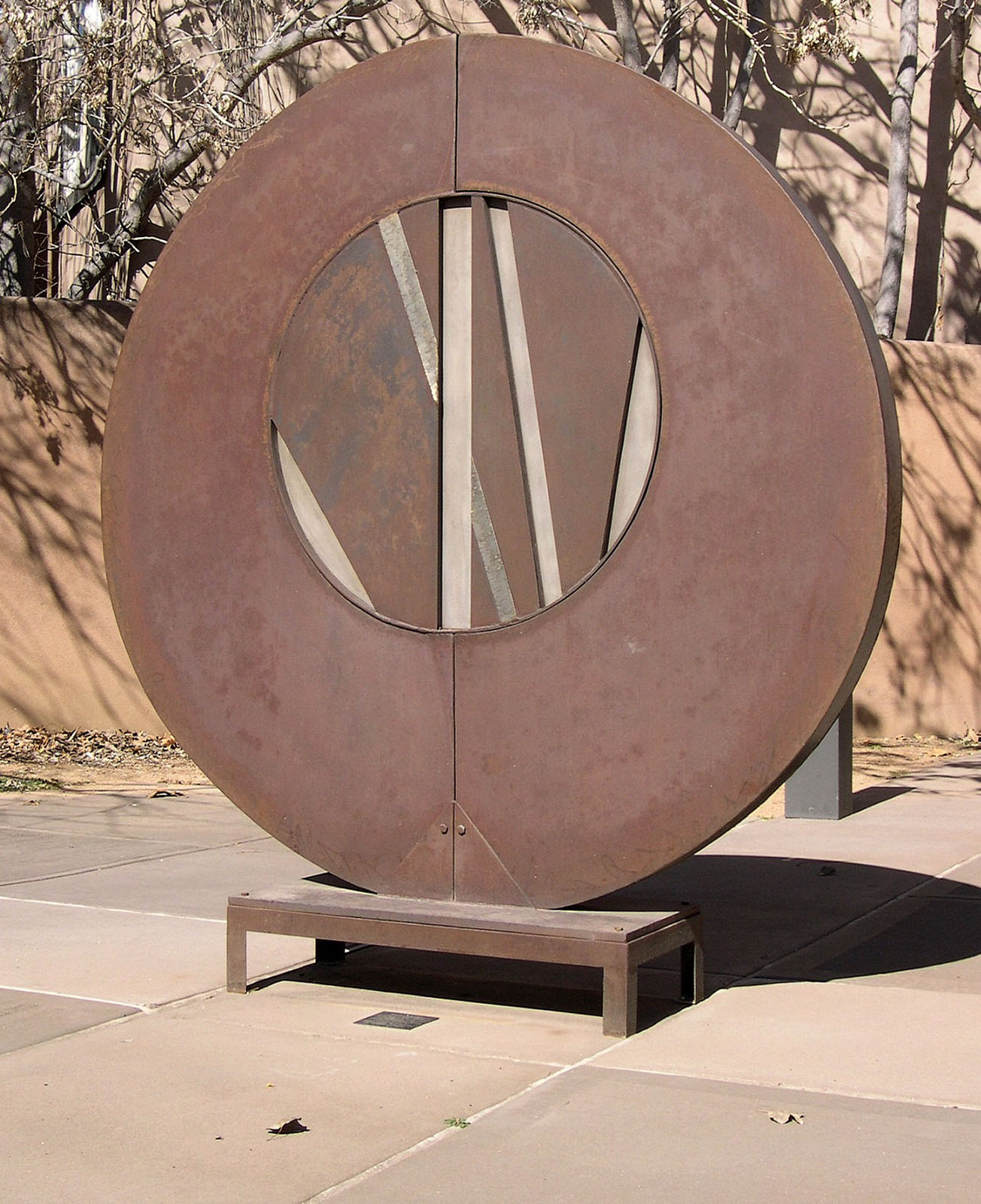 Karen Yank
born 1961 Milwaukee, Wisconsin; lives Sandia Park, New Mexico
Nocturne
2000
Cor-ten steel, stainless steel
Albuquerque Museum, museum purchase, Albuquerque Museum Foundation, Edward T. Kornowski (by his family and friends) Memorial Fund
PC2002.30.1

Karen Yank's sculptures reflect her ability to express abstract emotions through art. Using two types of steel she creates a visual juxtaposition. The Cor-ten is rusted while the stainless steel is buffed to a shine. A nocturne typically refers to a musical composition that is inspired by or evocative of the night. Similar to music, Yank feels that art also has the capacity to evoke feelings that cannot be expressed by words. Nocturne is a static and strong sculpture, but also soothing, gentle, and inviting. Perhaps it is suggestive of a full moon in the night sky or a more abstract dream state.