Harvest Market, Place for Community, Opens in International District
Small Business Resource Fair kicked off revamp of Kathryn & San Mateo space
ALBUQUERQUE – The City of Albuquerque, the International District Economic Development Center, and local partners held a grand opening for the new International District Harvest Market which included a resource fair for small local businesses. The Harvest Market is a flexible, multi-use space designed for commercial use, micro-businesses, and community events and fairs.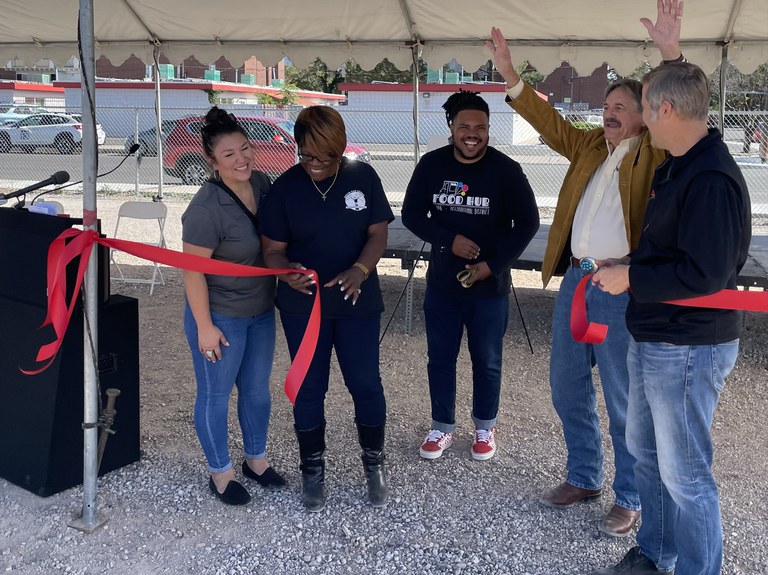 The opening of the Harvest Market marks the first phase in revamping the vacant Kathryn & San Mateo lot – the lot is also the future home of the Albuquerque Community Safety department headquarters.
"This is about access. By activating this space, we are opening it to community use to generate more positive activity in the neighborhood," said Mayor Tim Keller. "This is day one of a new public space where community can gather, feel connected, feel safe, and put on programming."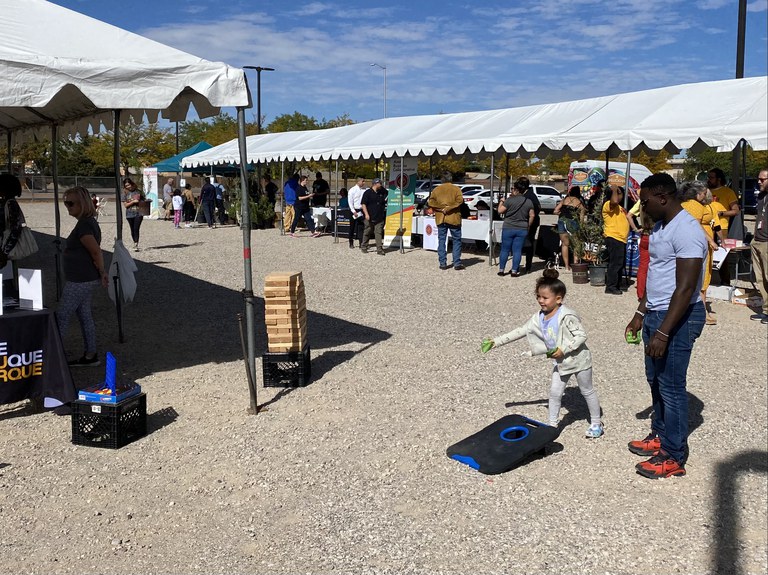 Representatives from non-profit, City, State, and County agencies participated in the resource fair to offer support to small businesses in the area, while food trucks provided free meals to attendees. Future events will be focused on community placemaking and economic development. Community members can expect to see events ranging from fairs with food trucks and micro-retailers to business networking events and community movie nights.