2020 Virtual Youth Halloween Costume Parade
Submit a photo that shows how your child is celebrating this spooky season!
We know how fun it is for kids to show off those spooky and sweet Halloween costumes! Submit a photo of your child or pet celebrating this spooky season and we'll share them on our Virtual Halloween Parade! They'll be entered in a raffle for some special prizes. The first 50 submissions will also score some City swag. There's only one chance to win per family, but feel free to submit as many photos as you'd like. They'll all be added to the online parade gallery upon review!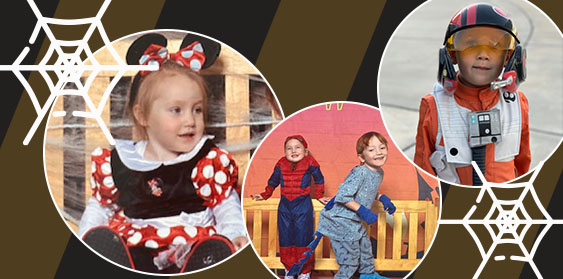 Submission Guidelines
Parade is open to participants under the age of 18 (family costumes allowed as long as youth are represented)
All costumes should be family friendly and appropriate for all ages.
No weapons allowed in photos.
No references to drugs, alcohol, or other illegal items allowed.
All photos are subject to review before posting.