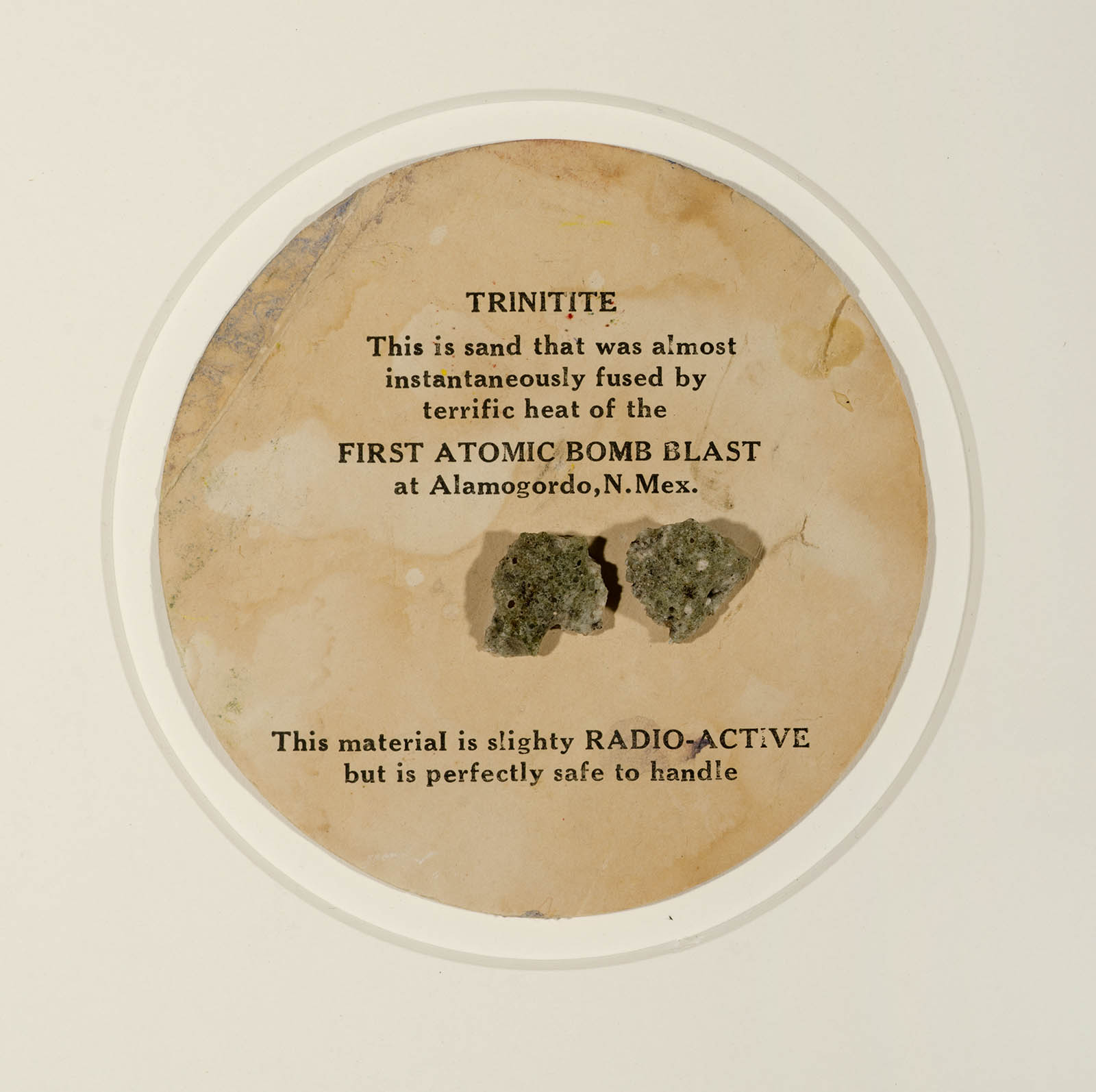 Trinitite
1945
atomically fused glass from desert sand
4 x 4 x ½ in.
lent by a private collector
photo by David Nufer
The detonation of the Gadget fused the sand at the site into a crusty, green glass called trinitite. The mildly radioactive glass was removed from the site for safety, and visitors at the Trinity site are not permitted to pick up the remaining samples. Nonetheless, trinitite became a curiosity sold to tourists. The Trinity site became a National Historic Landmark in 1965 and is now open to the public each year on the first Saturdays in April and October.