Create a Floating Lantern
Artist Yukiyo Kawano created the artwork Floating Lanterns using repurposed paper lanterns from the floating lantern ceremony held annually at Green Lake in Seattle, Washington. The ceremony honors those who died in the nuclear bombing of Hiroshima on August 6, 1945. The traditional Japanese floating lantern ritual represents returning the spirits of those who have passed on to the sea.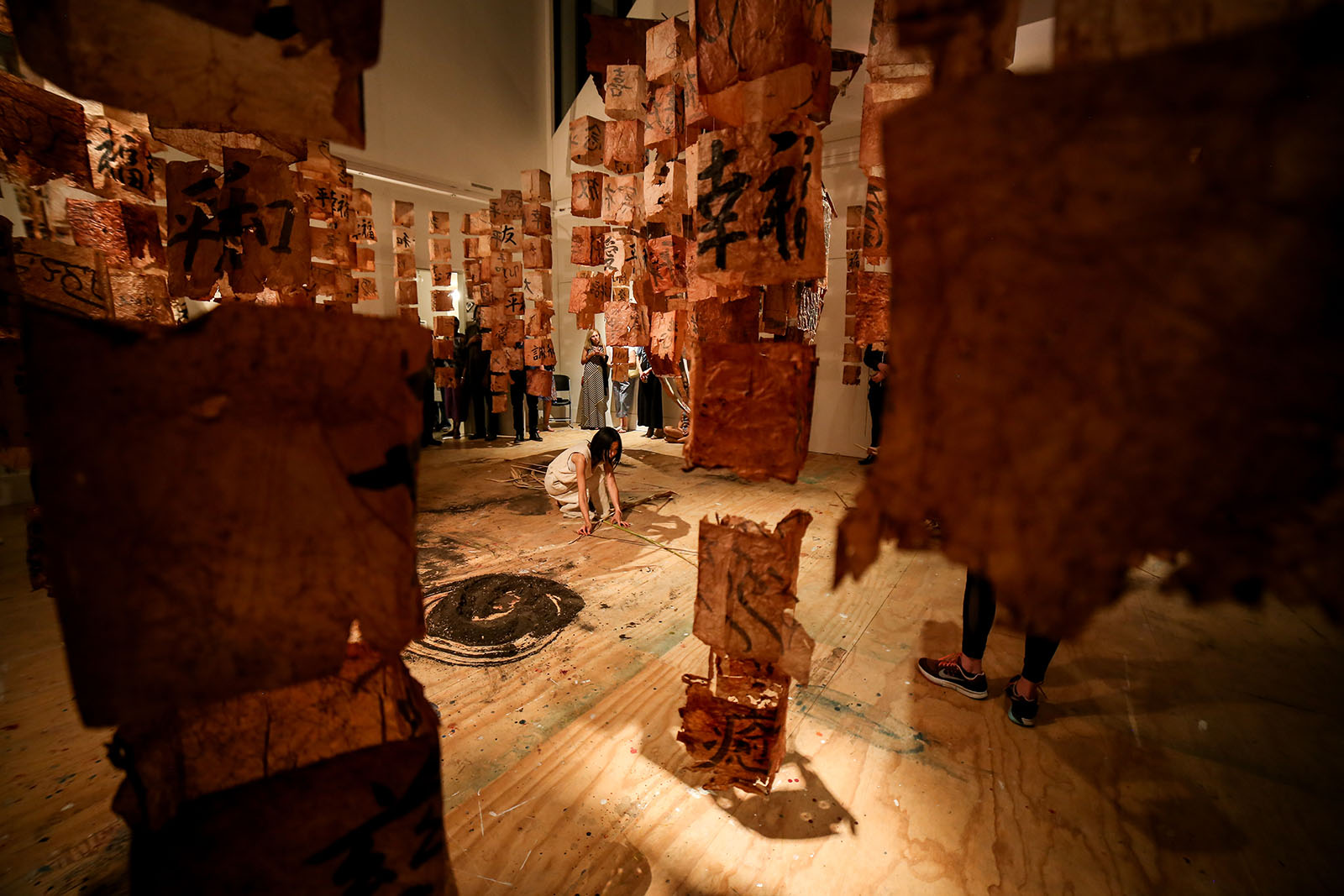 photo by CFreedom Photography 
Look at Kawano's Floating Lanterns. What do you see? How has she decorated the lanterns? Why do you think the artist chose to create this work?
Using a paper bag and a piece of balsa wood, create your own floating lantern to honor those who have been affected by the nuclear bomb. If you could have one wish for these people, what would it be? Write your wish on your lantern so that it can be shared with others. Decorate your lantern with images inspired by your wish. 
Instructions for Building your Floating Lantern
Supplies
1 paper lunch bag (white is best)
1 piece of balsa wood (3" wide x 6" long) or a waxed paper plate
colored pencils or crayons
glue stick
electric tea candle
1. Decorate your paper bag using colored pencils or crayons. If you could have one wish for people affected by the nuclear bomb, what would it be? Write your wish on the bag and draw images inspired by that wish.
2. When you are finished decorating your bag, cover the bottom of the bag with glue and attach it to a piece of balsa wood or a paper plate. If you choose to use a paper plate, make sure it is waxed so that your lantern will be able to float on water.
3. Open the paper bag so that it is sitting upright on the balsa wood/paper plate base.
4. Turn on an LED candle and place it inside your lantern.
5. Try floating your lantern on water, such as in your sink or bathtub.
8. Take a photo of your finished lantern and share it on Facebook, Instagram, or Twitter. Be sure to tag @abqmuseum.