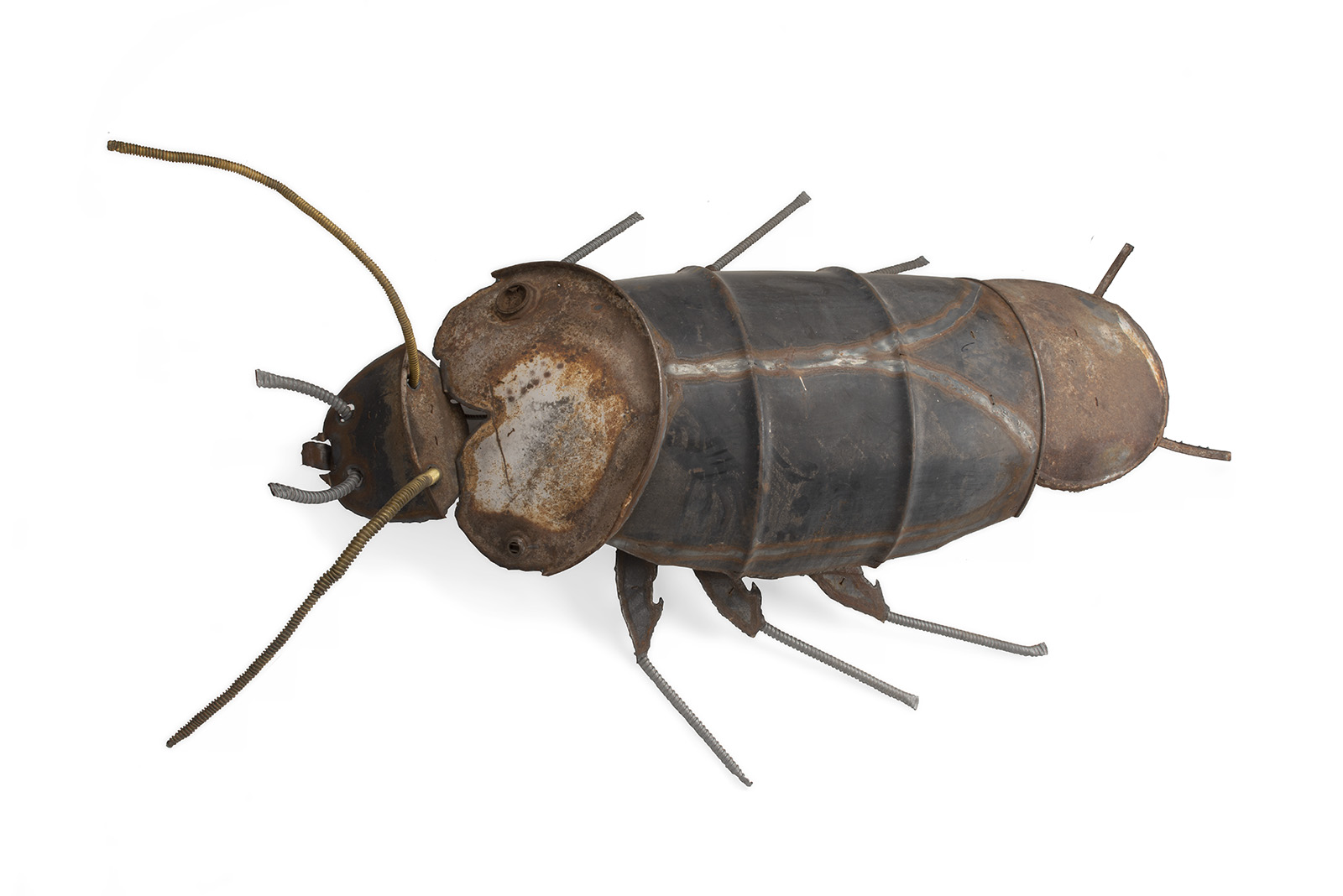 Thomas Powell
born 1951 Shanghai, China; lives Sacramento, California
For Kafka
2019
welded rebar
18 x 48 x 72 in.
lent by the artist, © 2020 Thomas Powell
photo by David Nufer
Thomas Powell's larger than life dead cockroach suggests the dire consequences of nuclear proliferation. The myth of cockroach resilience seems to have surfaced after roaches were reportedly seen in the ruins of Hiroshima and Nagasaki and the idea spread that cockroaches would be the sole survivors of a hypothetical World War III. Though roaches are more resistant to radiation than humans, it is not confirmed that they would, in fact, survive a nuclear winter.