Meridel Rubenstein, The Meeting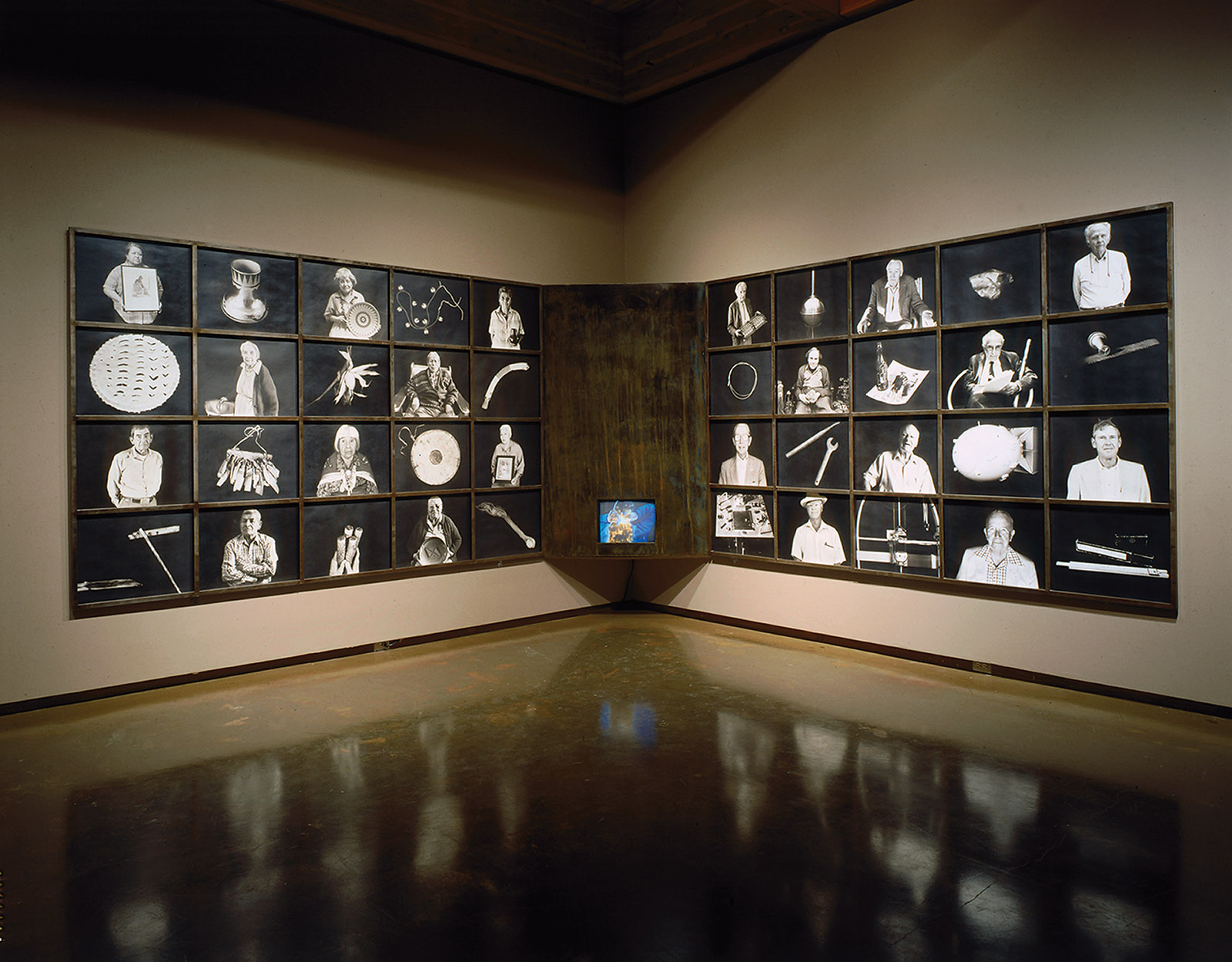 The Meeting revisits the interactions between nuclear scientists and Native Americans during the making of the first atomic bomb. Edith Warner's home near the Otowi Bridge over the Chama River was a gathering place where she served dinner to the organizers of the Manhattan Project on Sunday afternoons. It was the only place where the physicists could gather safely off the high-security site in Los Alamos.
In 1947 a new road and bridge required Warner to build a new home. Nuclear scientists and members of San Ildefonso Pueblo collaborated to build the new home. The Meeting looks at this collaboration around the construction of a second house for Warner.
The Meeting is a component of Critical Mass, a large, collaborative photo / text / video installation project. It opened at the Museum of Fine Arts in Santa Fe in 1993 and traveled for more than a year. The title comes from the physics term meaning the smallest amount of fissionable material that will sustain a nuclear chain reaction. In this context "critical mass," also describes sustained artistic work about the impacts of the bomb. Rubenstein and performance artist and poet Ellen Zweig received an NEA Inter-Arts grant in 1989 to create Critical Mass, in collaboration with video artists Steina and Woody Vasulka.
 View the key to the photo grid
Meridel Rubenstein
born 1948 Detroit, Michigan; lives Santa Fe, New Mexico
The Meeting
1993
palladium prints, glass, steel, video
each steel grid frame: 79 x 122 ¼ x 2 in.
lent by the Tia Foundation, © 2020 Meridel Rubenstein
photo by Robert Reck