Luís Jiménez, Mountain Spirits Dancing with Nuclear Rods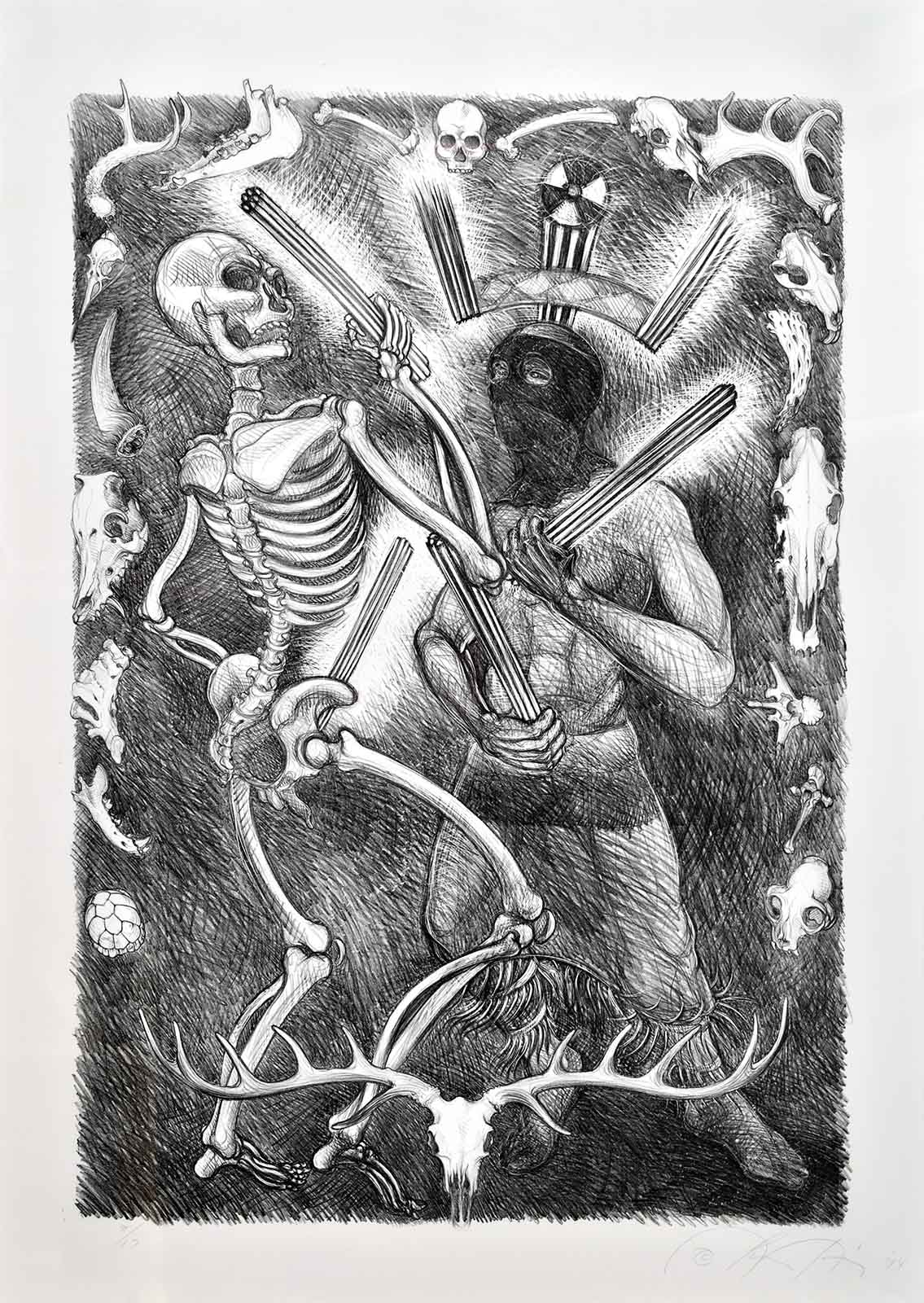 Luís Jiménez
1940 El Paso Texas - 2006 Hondo, New Mexico
Mountain Spirits Dancing with Nuclear Rods
1974
lithograph
47 ½ x 33 1/2 in.
Albuquerque Museum, museum purchase, 1997 General Obligation Bonds, PC1999.34.1
© 2021 Estate of Luis A. Jimenez, Jr. / Artists Rights Society (ARS), New York
Luis Jiménez was not bashful about expressing his political beliefs through his art. The bones and the figures holding nuclear rods in Jiménez's print are the personification of mountain spirits. They allude to Jiménez's feelings about the interrelationships between nuclear energy, nature, and death.
In 1994, Jiménez organized an exhibition at the Anderson Museum in Roswell to protest the placement of spent fuel rods from East Coast nuclear power plants on the Mescalero Apache reservation near his home. The exhibition, called Dumb Dump seemed to work as an effective protest as the nuclear rods never arrived in New Mexico.
Nuclear rods composed of uranium or plutonium fuel nuclear power plants. By undergoing fission reactions, they release a lot of energy in the form of heat, which creates steam that powers electric turbines. When the fissionable material in the rod is used up, they are removed and remain radioactive for a number of years.