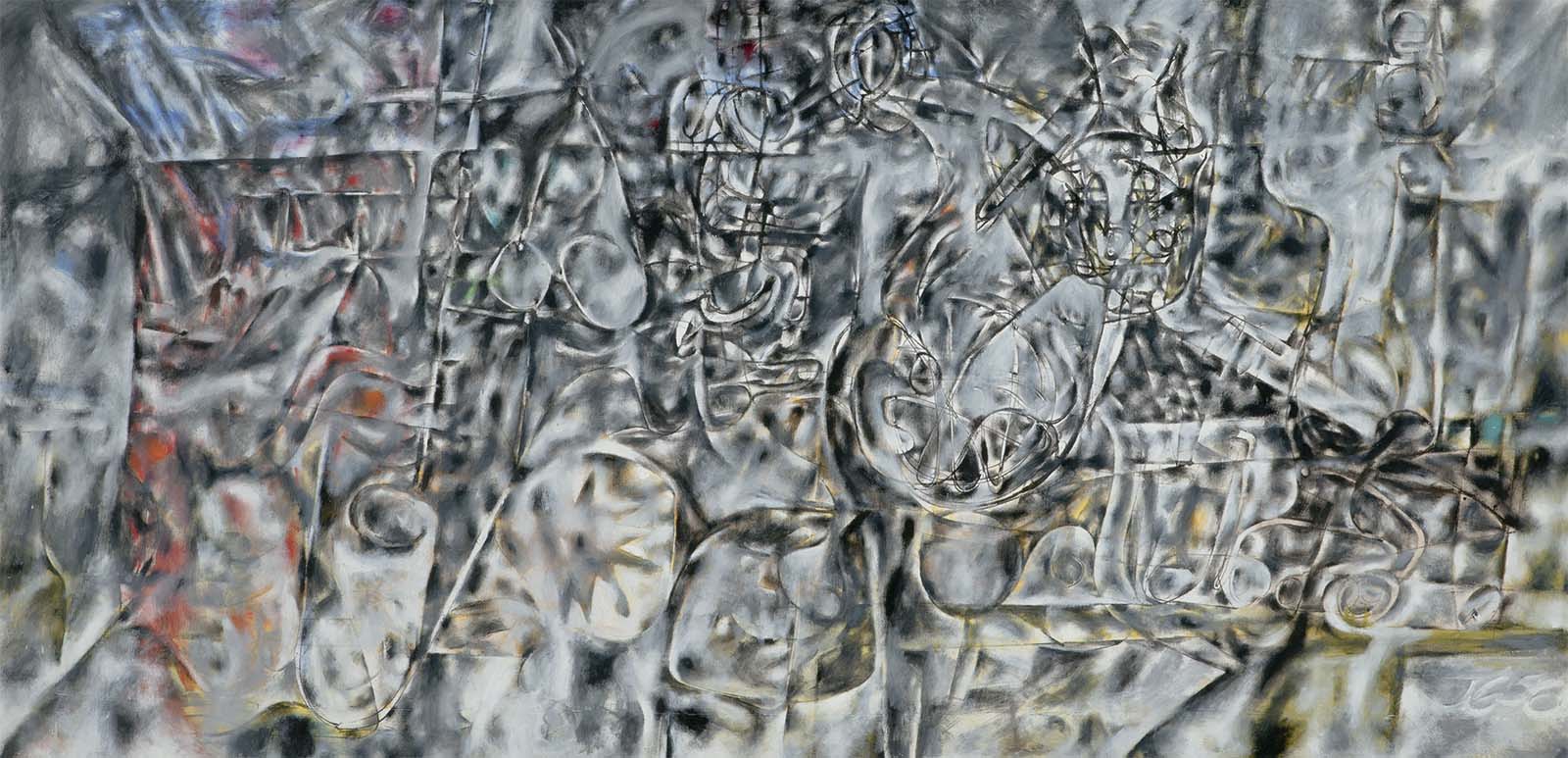 Jack Garver
1921 Larned, Kansas - 1987 Albuquerque, New Mexico
Untitled
1950
oil on canvas
37 ¾ x 72 in.
Albuquerque Museum, gift of Mrs. Marva Vollman
PC1991.59.3
photo by David Nufer
Jack Garver was a central figure in a vibrant (and socially complex) modern art scene occurring in Albuquerque in the 1940s and '50s. He and his wife Alice Garver were closely connected with a network of avant-garde artists, poets, and intellectuals in New Mexico and nationwide. Garver created energized images after World War II, that in their gutsy confidence and complexity rival anything that was happening in New York.