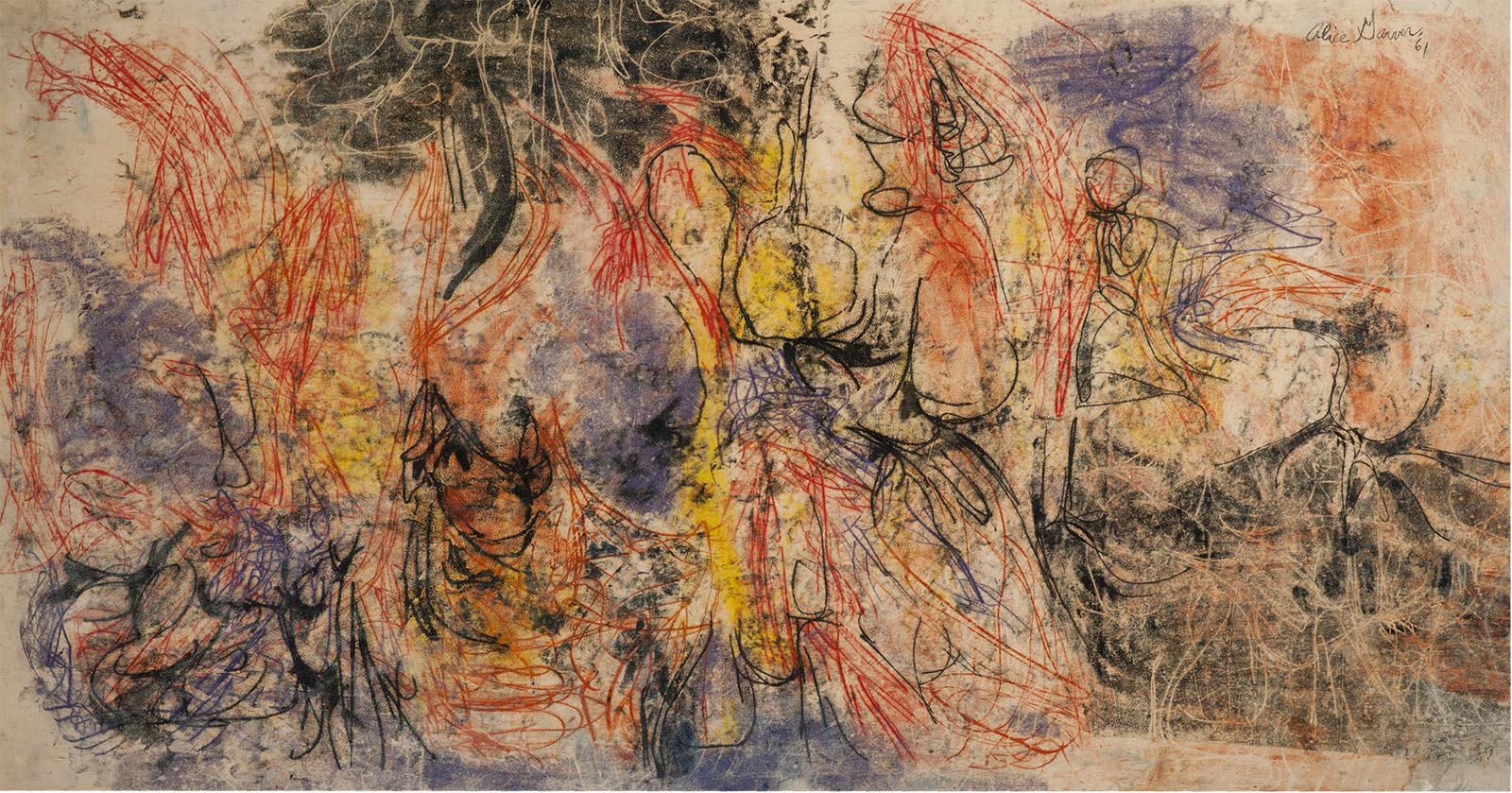 Alice Garver
1924 Toledo, Ohio – 1966 Albuquerque, New Mexico
Untitled
1961
monoprint on paper
40 x 95 in.
Albuquerque Museum, gift of Rose Mary Mack, PC2002.63.23
photo by David Nufer
Alice Garver became known for her large-scale drawings and monotypes during the 1950s. These were not traditional monotypes made by painting an image and transferring it to a sheet of paper on a press. Instead, Garver laid a sheet of handmade paper on an inked surface and then drew on the back of the sheet. Her actions transferred loose, sketchy marks to the paper. By repeating this process over and over with multiple colors, she created large, highly energetic, abstract expressionist works.