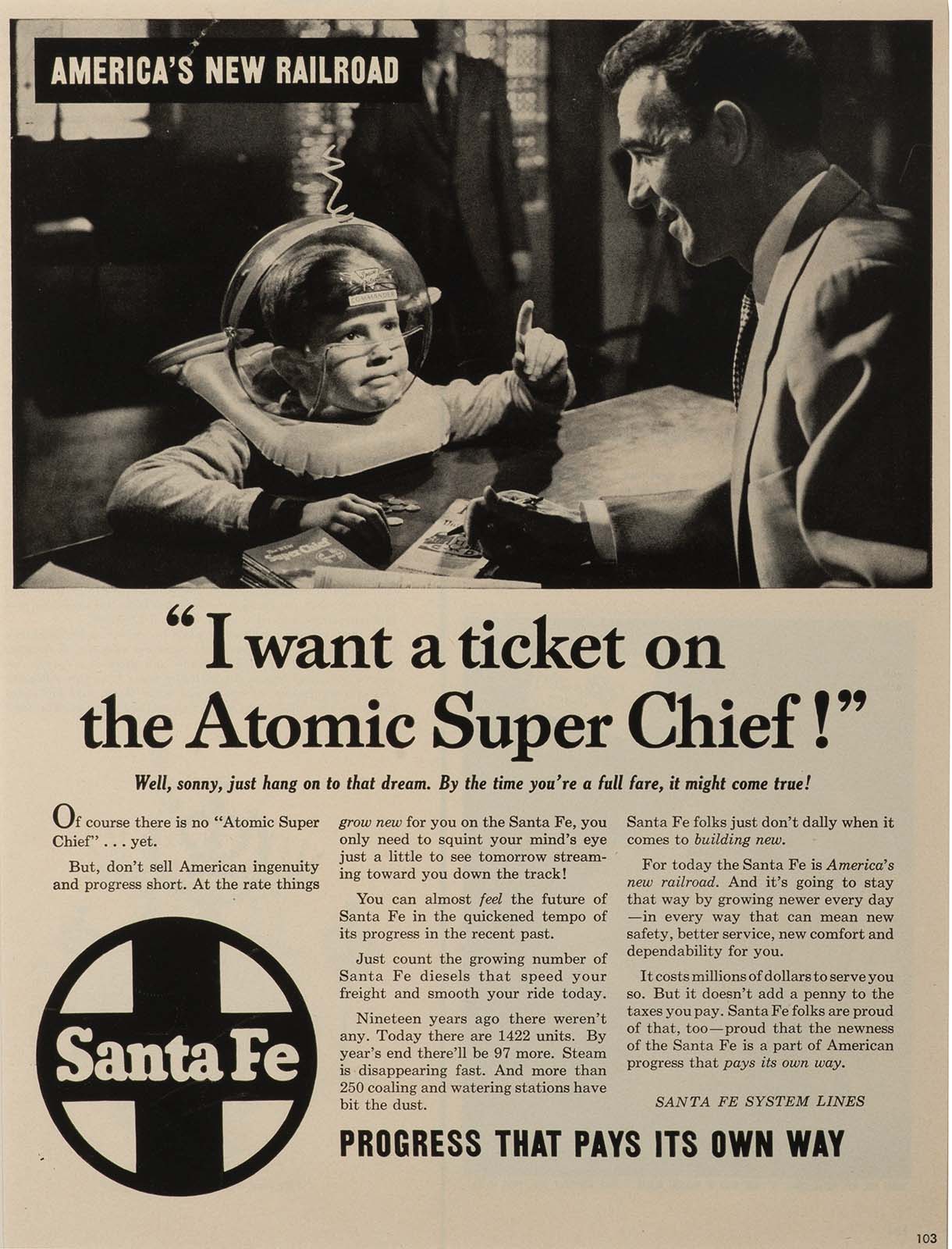 Santa Fe Railway
I want a ticket on the Atomic Super Chief!
1953
rotary letterpress
14 x 10 ½ in.
lent by a private collector
photo by David Nufer
Santa Fe Railway's advertisement for the imaginary "Atomic Super Chief'' emphasizes the company's growth in the name of progress, suggesting nuclear power as a means for this progress. The birth of the nuclear age included the development of nuclear power which presented a possible solution to many energy needs including automobiles, planes, and ships.