Teen Soccer Night
Information about the 2019 Teen Soccer Night.
Come join the UNM soccer players for a night of fun!
Join us for a free soccer camp on Friday, July 19, 2019 at Herman Sanchez Community Center from 6 to 9 p.m. View location and parking information.
Teens who RSVP in advance will be entered into a raffle for prizes! Must be present to win.
Event Activities
Mini Soccer Clinic
Skills Challenge
Entertainment by Lauren Dekleva & offTrackk
Food & Refreshments
UNM Soccer Players
New Mexico United Prizes
What to Bring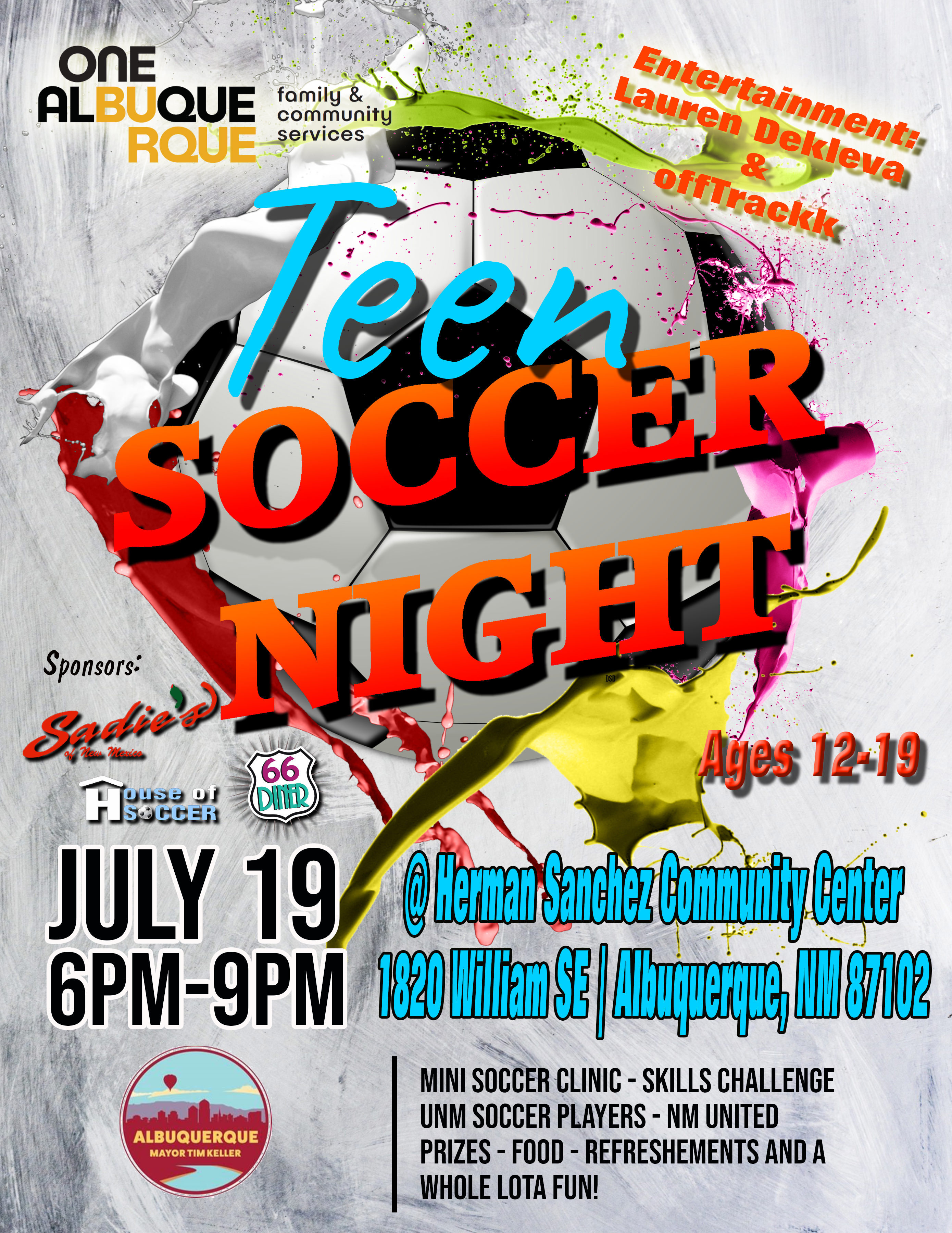 What else is happening this summer?
July 26: Movie Night
Aug. 2: End of Summer Backyard BBQ Bash
Aug. 9: 2nd Annual Game Night
Aug. 16: Paint & Coffee Fiesta
Aug. 23: Hike & Campfire
Sept. 7: Night of the Flying Drones
Sept. 13: Glow in the Dark Night
Sept. 20: Crafts Night
Sept. 27: 80's Roller King Teen Night