Teen Night Tournaments
Information about the 2019 Teen Night Tournaments.
Teen Night Tournaments is free and open to all teens from 6 to 9 p.m.!
Got game? Youth ages 12 to 19 are invited to our Basketball Tournament 6-9 p.m. on July 12 at Dennis Chavez Community Center. Enjoy free refreshments and snacks while shooting hoops. A game room will also be open to play Pool or Foosball.  
For more information call (505) 848-1341.
View location and parking information.
Event Activities
3 on 3 Basketball Tournament
Free refreshments and snacks
2k in the Game Room
Foosball
Pool
Movie in the Art Room
More!
Prizes
1st Place Team get basketballs and candy
2nd Place Team get water bottles and candy
What to Bring
Photo ID
Running/Basketball shoes
Friends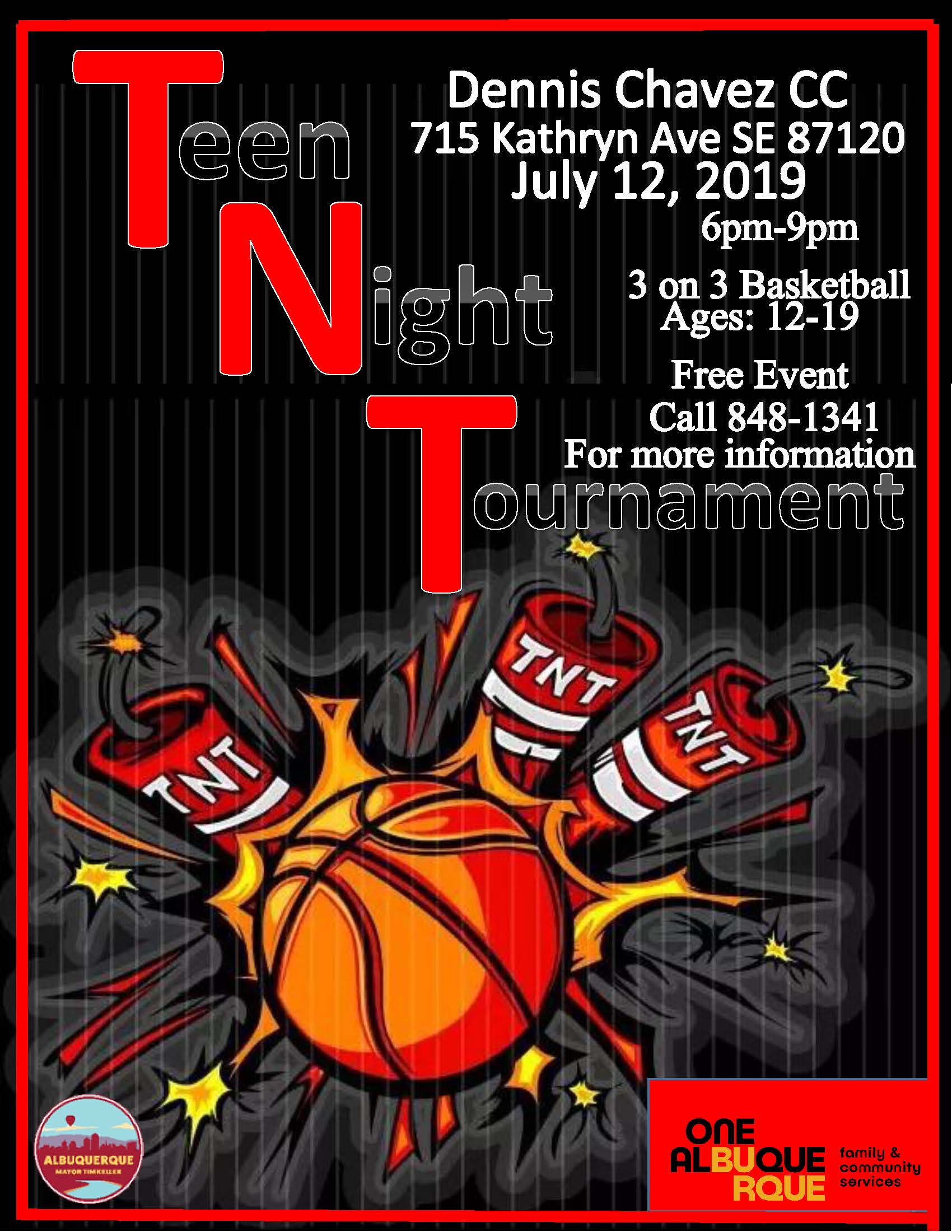 What else is happening this summer?
July 19: Soccer Night
July 26: Movie Night
Aug. 2: End of Summer Backyard BBQ Bash
Aug. 9: 2nd Annual Game Night
Aug. 16: Paint & Coffee Fiesta
Aug. 23: Hike & Campfire
Sept. 7: Night of the Flying Drones
Sept. 13: Glow in the Dark Night
Sept. 20: Crafts Night
Sept. 27: 80's Roller King Teen Night