2019 Teen Night at Explora
Information about the 2019 Teen Night at Explora - Teen Takeover
Teen takeover of Explora is free and open to all teens 6:30 to 10 pm!
Youth ages 12 to 19 are invited to freely explore and engage with the exhibits at Explora, talk with STEM professionals about current cutting-edge ideas in science and technology, and have a blast while experiencing the world of science and tech.
For more information call Explora at (505) 224-8300.
View location and parking information.
Event Activities
Escape Room
Brain Room
Science Lounge
Instagram Competition
Free Food
Music
More!
What to Bring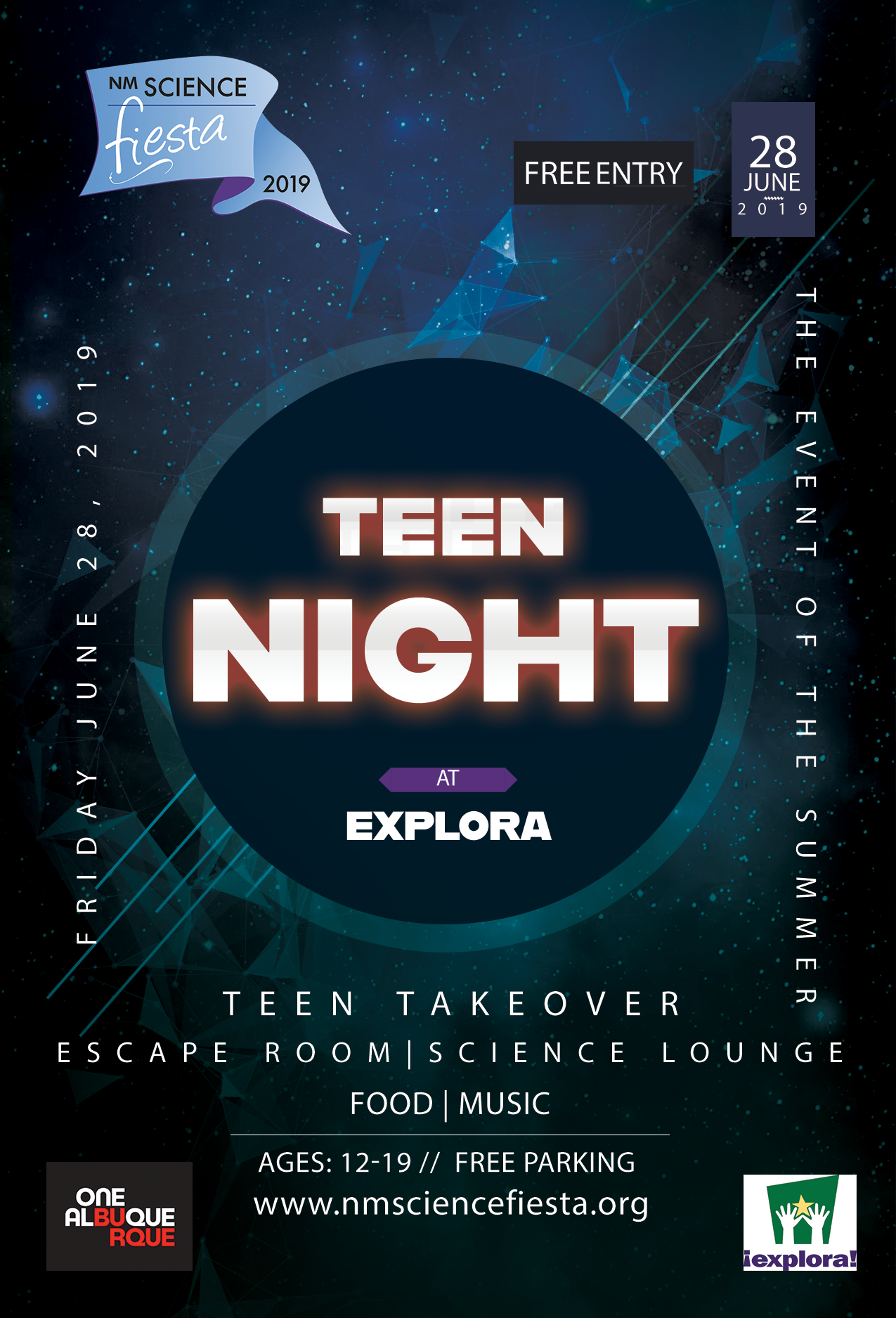 What else is happening this summer?
July 12: Teen Night Tournaments
July 19: Soccer & Cookout
July 26: Movie Night
Aug. 2: End of Summer Backyard BBQ Bash
Aug. 9: 2nd Annual Game Night
Aug. 16: Paint & Coffee Night
Aug. 23: Hike & Campfire
Sept. 7: Night of the Flying Drones
Sept. 13: Glow in the Dark Night
Sept. 20: Crafts Night (Art Attack)
Sept. 27: 90's Roller King Teen Night