Mayor's Energy Challenge
Welcome to the City of Albuquerque's Mayor's Energy Challenge.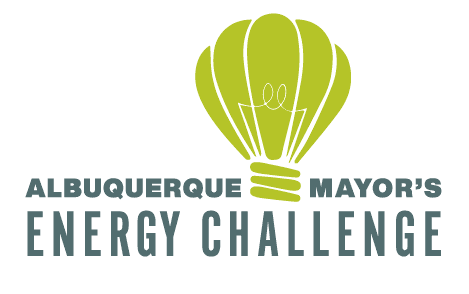 Mayor Tim Keller invites local businesses to lead the fight against climate change. Participation in the Mayor's Energy Challenge provides businesses with resources to dramatically improve the energy efficiency of their buildings, which has the added benefits of saving energy, saving money and helping the environment.
Save money. Save energy. Save the planet.
Join the Mayor's Energy Challenge
Get recognition as a community leader who cares!
This is the opportunity for Albuquerque's businesses to join the City to reduce energy use and help fight climate change.
Are you a business owner or manager? Albuquerque needs your help to meet its climate goals! Reducing Greenhouse Gas Emissions (GHG) emissions in the business sector is an important aspect to reducing the impacts of climate change. You commit to reducing your business's energy consumption by 20% in the next five years, and we will provide you with the tools to get there. With simple steps, the Mayor's Energy Challenge will help Albuquerque's businesses identify personalized, cost-effective ways to reduce energy consumption.
Did you know that emissions of Greenhouse Gases for energy used in buildings and transportation are two of the largest contributors to climate change in NM? Residential and private sector buildings account for 40% of energy usage in the U.S. and cost $400 billion per year.
This Mayor's Energy Challenge is designed to incentivize and encourage our local businesses to join the team and help Albuquerque meet its climate change goals. If your business already has a plan to tackle energy efficiency, you can still join the challenge and be recognized for your work!