EV 101
More information on EVs: how to charge, where to charge, and more.
All electric vehicles have an electric motor instead of an internal combustion engine. The vehicle uses a large battery to power the electric motor and must be plugged in to a charging station or wall outlet to charge. EVs have no tailpipe exhaust, and they do not contain the typical fuel components, such as a fuel pump, fuel line or fuel tank. This means less fuel costs and lower overall cost of ownership. If you're thinking about an EV, here are some things to consider:

How much range you need
If your daily commute is 80 miles or less, most models will get you there on one charge. If you are going further, consider a model with ranges of 200+ miles per charge. Find your ride.
How to charge your EV
There a plenty of places to charge your EV, either at work, at home, or on the go. Your charging time will depend on the type of charger you use.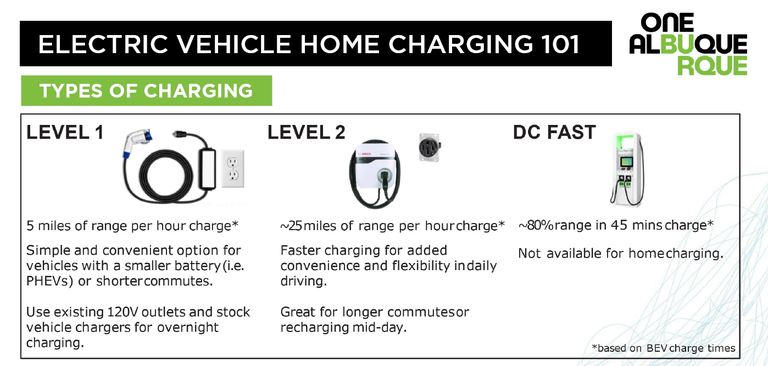 There are also EV charging stations all over Albuquerque to help you get where you need to go
Find a charging station on PlugShare.
If you're considering buying an EV, consider visiting one of Albuquerque's Electrified Dealerships.