Winter Sports
Information about winter sports recreation offered by the City of Albuquerque.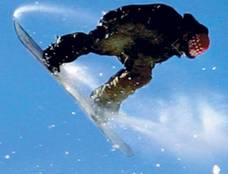 For the 2019-2020 winter season, the City of Albuquerque Parks & Recreation Department will once again provide skiing and snowboarding programs for children ages 11 to 17.
This programming is provided in conjunction with NMX.
Skiing & Snowboarding
Register for ski and snowboard lessons and lift tickets for these days:
Sunday, January 19, 2020 at Pajarito
Sunday, February 9, 2020 at Sipapu
Sunday, February, 23, 2020 at Sipapu
*Locations are subject to change, but trips will always be to Sipapu or Pajarito.
Activity Prices
Lift Ticket and Transportation - $40
Lift Ticket, Transportation and Rentals - $50
Lift Ticket, Transportation, Rentals and Lessons - $60
Contact Information:
Sarah Schloemer
(505) 768-5328
[email protected]
Register Today