Cesar Chavez Spray Pad
Free to the public!
Location:
7505 Kathryn SE
Albuquerque, NM 87108
Directions: Louisiana Boulevard and Kathryn Avenue
Telephone: 505-256-2680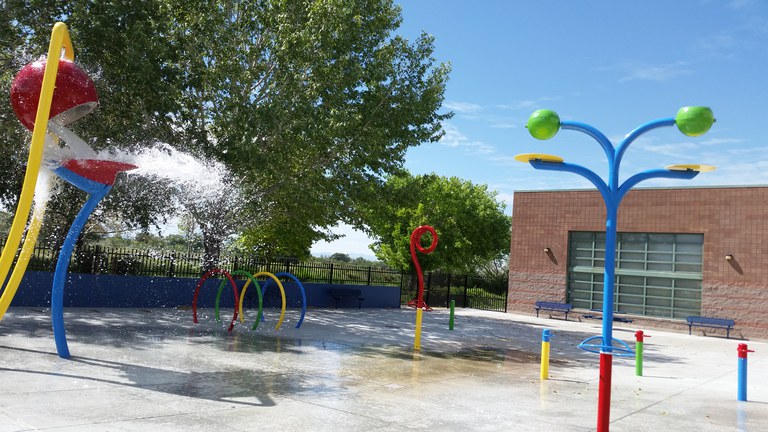 Cesar Chavez Spray Pad
Cesar Chavez is a spray pad with water features.
Splash Pad open June 12 to July 28 – free to the public but is only open on the weekdays (Closed on Weekends) due to access to restrooms from the community center. Open from 10:00 AM to 5:00 p.m. 
Please call Cesar Chavez Community Center for more information: 505-256-2680 or the Aquatics Office: 505-768-5368