Basketball
Information about City-organized basketball activities in Albuquerque.
Forms & Documents
Additional 2018 documents will be made available in early 2018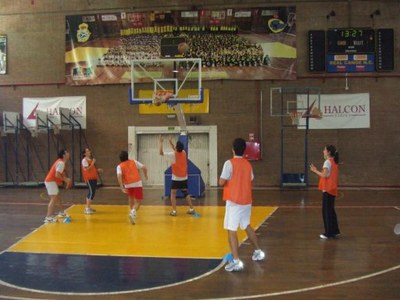 Basketball Leagues
Important information and dates for Albuquerque basketball leagues.
League Play Info
By clicking on the link below, you will be taken to the Parks and Recreation "Sports Section" league play website. Explore the site and discover essential information provided to league play teams; it is easy to check team schedules, league schedules, standings, and more.
Check the latest news tab for information on canceled games, rain outs, and reschedules. We encourage players to revisit the site frequently for the latest information about your league play season.
2018 Season: Basketball
Registration: August 20 - October 5
Roster Due: October 17
Season: October 30 to March 7
Length of Season: Twelve (12) Games
Schedule Ready: October 24
Entry Fee: $462
Days of Play (Divisions):
To register your team, contact us.
*Please note that all basketball teams must pay a yearly sanction fee. Sanction fee of $50.
Basketball Courts