The Draft Plan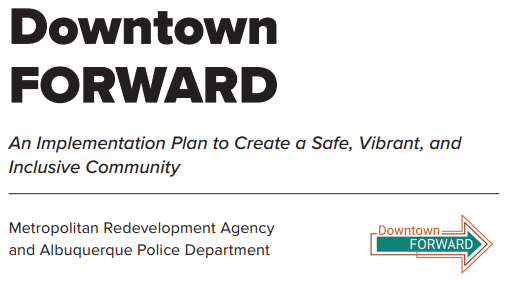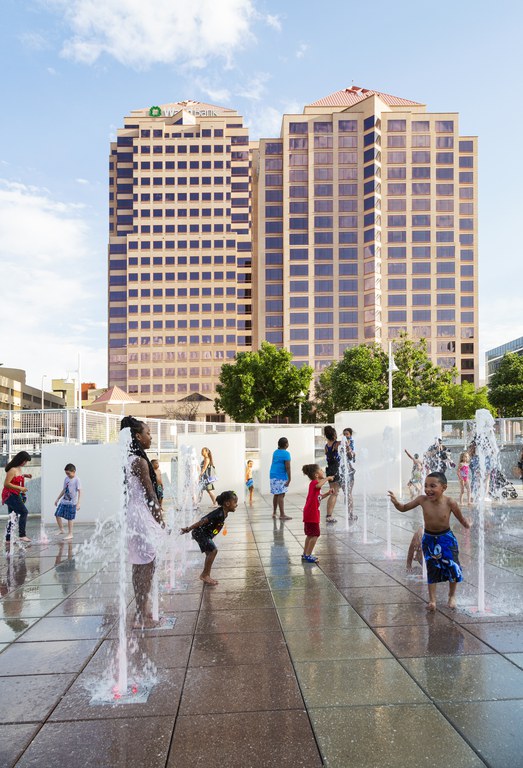 Downtown Albuquerque is the intersection of Route 66, the Atchison Topeka & Santa Fe Railroad, Pueblo Indian trade routes, and El Camino Real. It is the cultural crossroads of the southwest. It remains the employment, transportation, and tourism hub for New Mexico. Like all downtowns across the world, downtown Albuquerque experienced significant challenges over the past two years. As the pandemic recedes, the importance of vibrant urban spaces that invite us to congregate and celebrate is reemerging. Despite their small geographic size, downtowns punch above their weight when it comes to economic and fiscal impact. Their vitality is also essential to attracting new businesses wanting a vibrant urban center for their workforce.
During the pandemic, the Metropolitan Redevelopment Agency (MRA) conducted extensive outreach and stakeholder interviews to determine how the City can assist in elevating downtown to the vision we desire. Public Safety ECHO conducted meetings twice a month with downtown businesses, residents, workers and public safety officials to identify solutions. These seven strategies emerged as the most essential steps to creating a healthy, safe, and vibrant downtown district:
The DRAFT of the Downtown FORWARD plan can be viewed HERE.
Please submit your comments and feedback.  We want to hear from YOU.  Are we prioritizing the right strategies?  How can we measure success? What are your ideas for making downtown safe, fun, and inclusive?