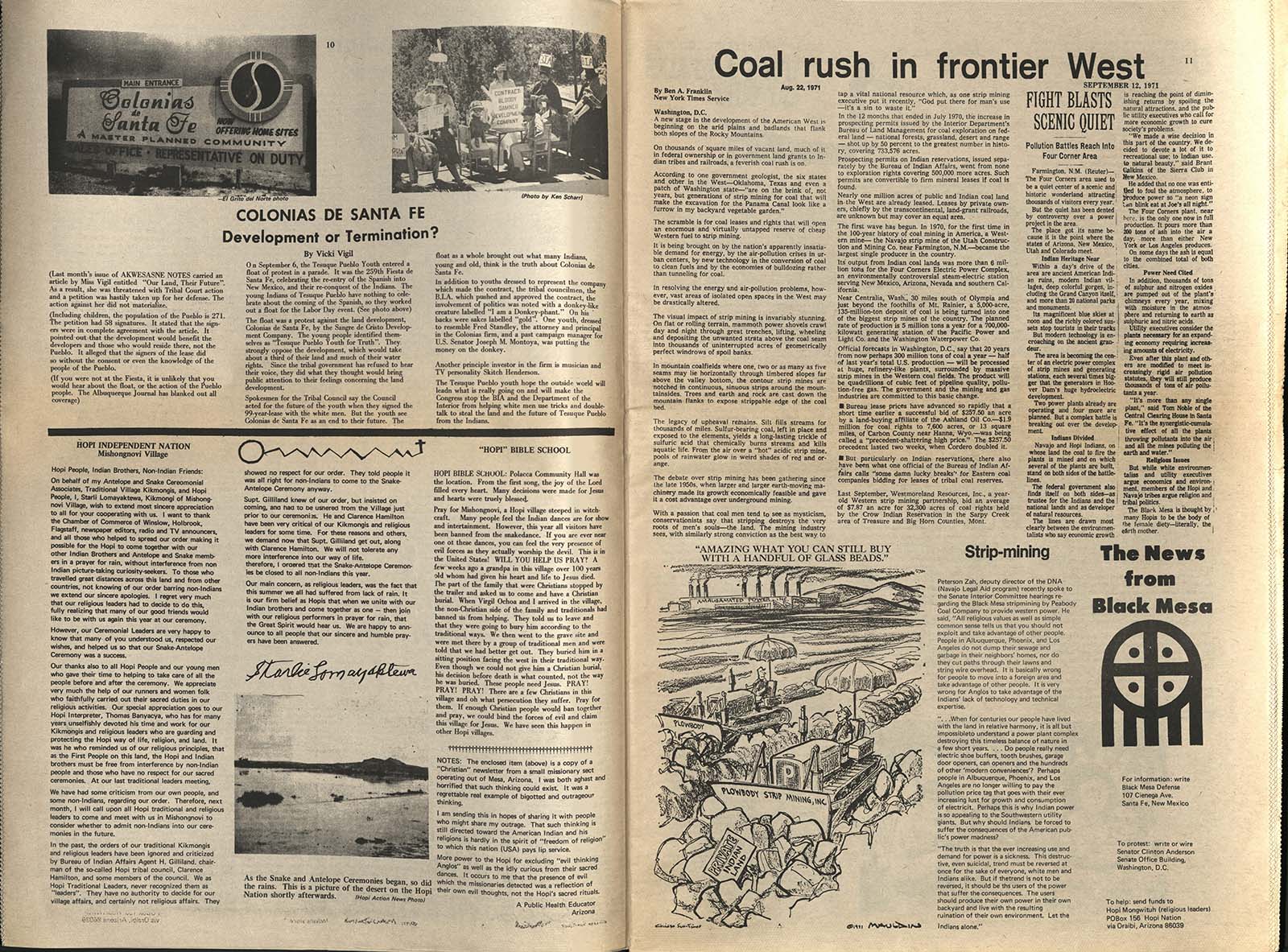 Articles Covering Indigenous Issues in New Mexico
1971
Akwesasne Notes
lithograph on newsprint
22 x 22 in.
Underground Newspaper Collection (MSS 514 BC), Center for Southwest Research, University Libraries, University of New Mexico
Akwesasne Notes was a popular publication first issued in 1968 by the Mohawk people of Akwesasne, a community straddling the current Canada-US border. The newspaper covered Indigenous issues across North America.
Although published in the 1970s, the articles here are still pertinent, as they focus on land, water, religious rights, and resource extraction. In "Colonias de Santa Fe: Development or Termination?" Vicki Vigil writes about the young people who protested the proposed Colonias de Santa Fe development. The group, who called themselves Tesuque Pueblo Youth for Truth, drove a protest float through the parade during the 259th Fiesta de Santa Fe, which celebrates the re-entry and re-conquest of Spanish colonizers over the area's Indigenous residents twelve years after the Pueblo Revolt. In 2018, organizers of the Entrada agreed to end the reenactment after several years of intensified demonstrations against it, led in large part by young Pueblo women.