City Council President Cynthia Borrego Helps Distribute Trees to Paradise Skies Neighborhood
TreeNM hosted the tree giveaway.
March 27, 2021
City Council President Cynthia Borrego assisted Tree New Mexico to give away 100 trees this morning to the Paradise Skies Neighborhood. Councilor Borrego funded the trees using $60,000 of her Parks Set-Aside funding.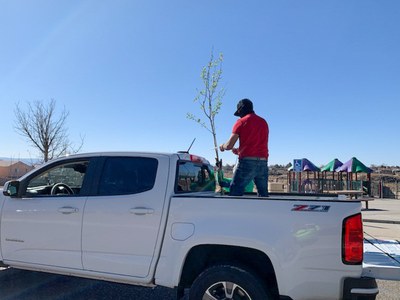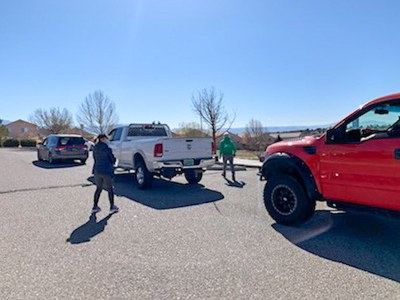 For over 30 years Tree New Mexico (TNM) has been planting trees in the Land of Enchantment and educating the public on the value and necessity of healthy urban forests. TreeNM continues to be the premier private, non-profit tree planting organization in NM (and the nation); planting thousands of trees each year and building a high level of understanding and advocacy for the expansion and maintenance of urban forests.