About the Councilor
About District 2 Councilor Isaac Benton.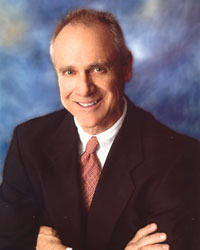 Email Councilor Isaac Benton: [email protected]
Committee Appointments for 2023
Land Use, Planning & Zoning Committee
Albuquerque / Bernalillo County Government Commission (ABCGC)
Mid Region Council of Governments (MRCOG) / Metropolitan Transportation Board (MTB)
Regional Transit District (RTD)
Alvarado Transportation Center Project Task Force
Visit Albuquerque Board
Committee on Guideline for Negotiations
Railyards Advisory Board
Biography
Councilor Isaac Benton has served as President of the Council in 2009, 2017, and 2022.
He has served on both the Finance & Government Operations Committee and on the Land Use, Planning & Zoning Committee, which he has chaired several times. He has also served on the Albuquerque Bernalillo County Water Utility Authority Board and chaired both the Regional Transit District and Metropolitan Transportation boards. His current council term ends November 2019.
Councilor Benton came to Albuquerque in 1976 as a VISTA volunteer at UNM's Design and Planning Assistance Center.  There he worked on affordable farmworker housing (Portales) and a Drug/Alcohol Detox Center (Taos Pueblo).  He has always resided within the historic center of the city. He enjoys District 2's uniqueness, diverse cultures, history, and centralized location with good access public transit.
Isaac appreciates the district's attractive character and mix of houses and apartments, mature parks and landscape, and walkable neighborhoods convenient to commerce and services. He believes that this character should be protected and enhanced, and that it must remain affordable to persons of low and medium incomes.
Councilor Benton is a licensed New Mexico architect and building contractor. Between 1991 and 2009, he operated his own architecture practice with a focus on libraries, senior and community centers, schools, and housing, always using sustainable design and public participation in the design process. He is a LEED (Leaders in Energy and Environmental Design) certified designer and has served as President of American Institute of Architects of New Mexico. He is a member of the National Trust for Historic Preservation.
Isaac volunteers with UNM's Architecture program and was a Big Brother for eight years. He is married and has a daughter who is a county planner and a son who is a machinist. He enjoys listening to live music, bicycling, cross-country skiing, and hiking in the Bosque, foothills and mountains of Albuquerque.
Please Contact Us:
Councilor Isaac Benton: [email protected]
Policy Analyst Nathan A. Molina: [email protected] 505-768-3332