Downtown Summerfest
Food, music and fun in the heart of Albuquerque.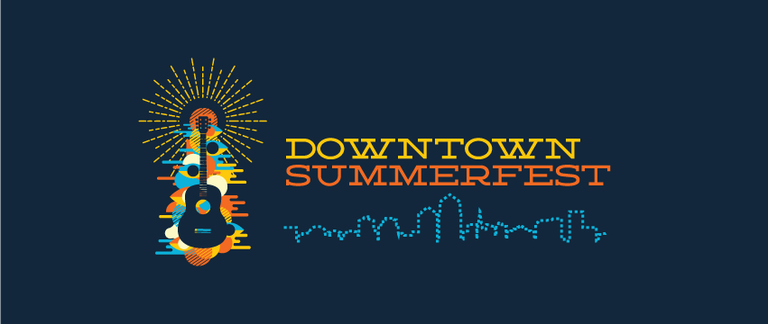 Saturday, August 6, 2022 | 5-10 p.m. | Civic Plaza 
Celebrate summer with outdoor fun at a free community gathering during an Albuquerque Summerfest. This concert series features local businesses with handcrafted products in The Shops, food trucks with freshly made cuisine, a beer garden that serves local libations, entertainment by local talent, and a production by a national headliner all in the heart of the City. 
Performers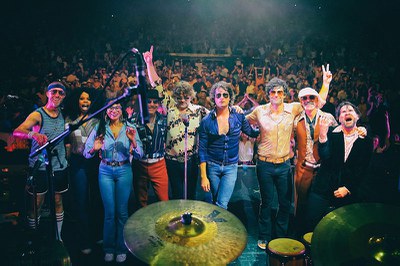 This top-notch group of musicians has already rocked onstage with John Oates, Eddie Money (RIP), and both versions of the band Player. They've trademarked the term "yacht rock," both metaphorically and literally (U.S. Registration Number 3834195). From humble beginnings in a basement, touring in partnership with Live Nation and Sirius XM, they now headline sold-out shows across the country, from Webster Hall in New York to the Wiltern in L.A. While rising from bars to amphitheaters, they've ticked every box on the Rock Star Accomplishments bingo card. Except for one: Writing and singing their own songs.
Yacht Rock Revue's first original record is ten songs inspired by the smooth sounds of the Seventies and Eighties. They've brazenly titled it Hot Dads In Tight Jeans – forgive them for bragging, but that's what they are – and it returns Yacht Rock Revue to their roots in original music.
It's rare that musicians in their 40s chase their rock star dreams. You'd have to be crazy to try. YRR knew they were underdogs, but resolved to take one more shot at the Top 40, and maybe even become a Cinderella story of midlife fulfillment.
Entertainment Schedule 
Civic Plaza will be full of music as bands perform on the Al Hurricane Pavilion. 
Baracutanga is a seven-piece band, representing four different countries (Bolivia, Ecuador, Peru, USA), that blends South American ancestral traditions with a modern sensibility, whose exciting and distinct Latin flavor keeps crowds dancing and always wanting more.  Baracutanga creates songs that cross linguistic and cultural barriers, building bridges between the south and the north, overcoming the barriers of discrimination and promoting intercultural experiences that empower Latinos and all people with a positive message of self-affirmation.
Phil Rocker (aka Felipe Ossa) is a musician from the city of Medellin, Colombia, South America. His source of inspiration comes from Americana 1950's rock "n" roll, jump blues, rockabilly, and his academic study of music at Colombia's Instituto de Bellas Artes (Institute of the Beautiful Arts). Rocker is credited with having single-handedly grown the rockabilly genre of music in Colombia while representing his homeland on major international tours. Mega festivals featured include Rock Calavera (Mexico), Rockabilly On The Route, and Viva Las Vegas in the United States. As the first non-U.S. recipient, Rocker has been inducted into the Rockabilly Hall of Fame in Nashville, Tennessee. 
Black Pearl Band NM is a variety, horn driven band performing R & B, country, rancheras, cumbia's, and waltz. The band is comprised of musicians with more than thirty years of experience between them. Black Pearl Band NM won the 2014 New Mexico Hispanic Music Association award for Bilingual Song of The Year and received the 2016 Los 15 Grandes  New Mexico Latin Music Academy Award. 

Food Trucks
Local food trucks will offer freshly made cuisine so guests can grab a bite and walk around Civic Plaza while listening to music. Get ready to enjoy a selection from a variety of local food vendors like C.C.R. Roasting, Full of Heart Café, Kamikaze Food Truck, La Sirenita ABQ, Pop Pop's Italian Ice, S.T.E.A.M. Q, Umami Moto, and With Love Waffles. 

Kids' Activities
There's plenty of fun activities for kids to enjoy while at this family-friendly event including checking out the Civic Plaza Playground and free face painting. 

Adults can unwind from the week with a glass of the best beer, spirits and wines from the Albuquerque Convention Center on the Plaza.

The Shops
See what the artisans with handmade products have to offer in The Shops at Downtown Summerfest. Find everything from jewelry to clothing, home goods to body products, eats and treats, and more from local businesses like Aguas Deliciosas, Anya Urban, Balate Naturals, Broken Spoke Crafts, DurDe Jerky, Kimber Ross Studios, Le Paris Bakery, Made by Mac/Mounds of Mud, Ordinarily Beautiful, Papalito's Workshop, Same Image Different Soul, Scattered Light Stitchery, Snugglecubs Cookies, Sokwa, Super Rad Design, Tato Village, Tesoros by Victoria, Tia Coco, and Viva la Vida Hair/Art Studio. 

Parking
The Civic Plaza and Convention Center Parking Garage will offer free parking during Downtown Summerfest. 
Paid parking lots and street parking are available in the surrounding area. Please be sure to follow all parking laws. 
---
Event Specifics
Downtown Summerfest is free to the public. Pets are welcome on leashes. This is a rain or shine event. 
Vendors
The deadline to apply to participate as a vendor in Downtown Summerfest has passed. 
---
Thank you to our sponsors! 
Let's Get Social! 
Enjoy the sounds of summer and stay up-to-date on the latest event news.